Who Am I pays tribute to Martin Luther King, Jr.
To celebrate Black History Month N.O.T.I.C.E the D.R.E.A.M performed their annual Who Am I show this past Thursday, February 13. This is their second time performing at Niles North High School to educate students on significant black figures in history that we celebrate during this month. 
To advertise the show photos of the students participating in the show were placed outside the lobby and the participating students wore shirts created for the show on Wednesday. 
The program began with Anne Fetiere singing the African American National Anthem more commonly known as Lift Every Voice and Sing. 
Who Am I speeches were recited as the students revive the story of a significant black figure such as Malcolm X, Misty Copeland, and Michelle and Barack Obama. Before the show's finale four club members Malory Joseph, Elisabeth Eaddy, Lauren Ashley, and Isaiah Cowans stated their personal speeches followed by a reenactment of Martin Luther King Jr's famous mountain top speech. The show was brought to a beautiful end with each student stating their name and who/what they represent.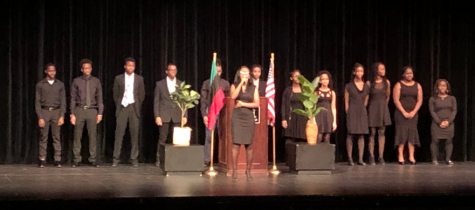 N.O.T.I.C.E was founded six years ago by Tony Bradburn, a former chair of the English department and it stands for Nurturing Our True Identities Commanding Equity. Mr.Bradburn who noticed that the African American/Caribbean young men in the school lacked a source of guidance and were often struggling with classes due to the fact that they were a minority group. Bradburn created N.O.T.I.C.E as a way for the young men to meet once a week to share their experiences, to talk about some of the challenges they're up against, and to find ways to improve their behavior, academics, and being a young man of color. 
From there Mr. Bradburn began bringing in who were men of color to further discuss said topics. Although there was the Black Student Union they still did not have a group to belong to the young men still needed some other source. N.O.T.I.C.E's current sponsor is a paraprofessional John Bias.
D.R.E.A.M was founded six years ago by Corrie Wallace, a former director of equity and it stands for Discovering Resourceful ways to Encourage Alliances and Mentorships among women of color Saron Makonnen a former student had asked Ms.Benjamin to start a club for black women empowerment. Corrie Wallace also wanted to create a space for black female students in our school. Ms.Wallis along with the director of student activities Caroline Benjamin and former science paraprofessional Dr. Marla Isaac. The club was led by three former students Amari Pelt, Lorenna Madina, and Saron Makonnen. D.R.E.A.M is still led by the student's voice and receives guidance from its current sponsor Jonda Cherry, a paraprofessional, and track coach.
About the Contributor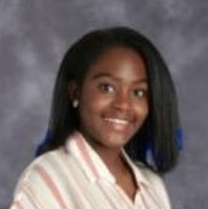 Anne Fetiere, Reporter
Anne Fetiere is a sophomore at Niles North High School. Some of her favorite activities include hanging out with her friends, volunteering, and reading....