Principal James Edwards confirms new air conditioning and new furniture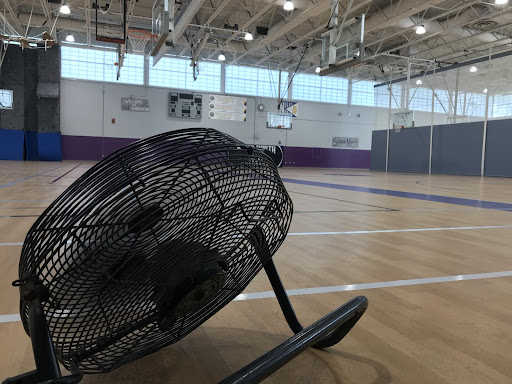 On September 14, Dr. James Edwards confirmed new installation of air conditioning in the Main Gym and Fieldhouse, as well as other planned changes to the buildings.
However, many are still waiting for the Fieldhouse's air conditioning to be installed. While some students believed that air conditioning has already been set up in the Fieldhouse, Dr. Edwards has stated that Niles North is still waiting on new parts for the location. He believes that the speculation is due to the current cold weather in Skokie.
"We are anticipating getting [Fieldhouse's air conditioning] up and running once we get the requisite part," he said. 
Dr. Edwards confirmed that there are plans to add furniture to the third floor and add a student friendly space where students can hang out and study. However, these plans are in their early stages, and things are subject to change. Dr. Edwards has said that there are some proposed designs for the furniture in this new space, but he still needs to speak to the architect about continuing the idea. "It'll be like a new Commons."
Not only that, but there are even plans to renovate the Niles North library, with the intention of making it more "student-friendly". The renovations will be carried out during the summer of 2023 and should be finished by the time the school year starts up again.
View Comments (2)