Lori Loughlin Update
On January 17 Actress Lori Loughlin, who was accused of money laundering and fraud to get her daughters admitted into the University of Southern California, has a status conference coming up where she could be potentially facing 40 years in prison and up to $1 million in fines.    
According to The Deseret News, a status conference is "a pre-trial meeting where attorneys talk with a judge to lay out the progress of the case and establish a timeline for forthcoming events and a trial." Loughlin doesn't necessarily have to go to the status conference, but she will have a set court date after that must be attended. 
Olivia Jade, Loughlin's daughter, also recently came back to YouTube talking about the situation occurring with her mother.
"I've been gone for a really long time," Olivia Jade said. "As much as I wish I could talk about all of this, this is really hard for me to say this just because I know that it's something that needs to be addressed."
In January, updates will continue as the trial approaches. 
About the Writer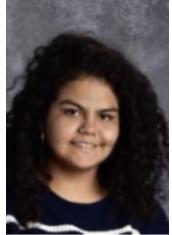 Lisett Becerra, Reporter
Lisett Becerra was raised in the south side of Chicago and moved to Skokie when she was fifteen. She has always enjoyed writing from a young age. When...