How to support humanitarian organizations helping struggling Ukrainian refugees
As the ongoing war on Ukraine at the hands of Russia's military leaves hundreds of thousands of Ukrainian citizens displaced, many around the world are left wondering how to support the nation amid the unprecedented onslaught of violence.
Several U.S. humanitarian organizations, some of which are located locally in the city of Chicago, have pledged to help struggling Ukrainian citizens in the form of financial aid, food, or shelter. Even students or faculty/staff members at Niles North, have the power to provide these organizations with the crucial resources they need to continue to stay in business by financially supporting their philanthropic endeavors. 
Razom for Ukraine
Razom for Ukraine is a nonprofit organization collecting donations to provide medical supplies, humanitarian aid, and support volunteers working in Ukraine to directly help refugees fleeing the nation. 
The organization says it will use funds to purchase medical supplies such as bandages, combat gauzes, sterile pads and arrange warehouses and points of delivery in Poland and Ukraine.
"Our work from the get-go has been to build a prosperous Ukraine," Razom's president Dora Chomiak said, "and that's what we're continuing to do."
Global Giving
Global Giving is a charity organization which is working to provide shelter, food, and water to the rapidly growing number of Ukrainian refugees. Any money donated to the organization will also be used for health and psychosocial care, as well as education and economic assistance. 
Global Giving's local partners are seeking to bring relief to displaced communities as they seek the resources they need to continue their life-saving work.
Doctors Without Borders
Doctors Without Borders is an organization that provides medical care during humanitarian crises and has continued to deploy members in Ukraine despite the ongoing conflict. 
The organization seeks to distribute casualty kits, emergency medicine and preparedness training for local hospitals as they seek to control the influx of refugees seeking emergency medical treatment. 
"The teams in Ukraine are deeply worried about the consequences of the conflict for Ukrainian people and communities," the organization's website read. "As hostilities continue, ensuring people's access to health care and medicines will be critical. Our teams are looking into how they can adapt to respond."
Airbnb
Online rental company Airbnb has announced that it will offer free, short-term housing for up to 100,000 refugees fleeing Ukraine. The organization urges anyone interested in opening up their homes to refugees to get involved in providing them temporary shelter. 
As the humanitarian crisis unfolds in Ukraine, it is estimated that more than $1 billion will be needed for essential commodities such as food, shelter, health care, water, sanitation, and protection, most of which can be covered by Airbnb's services. 
According to an email sent out to Niles North students and staff by Ms. Laux, if you would like to donate to help support Ukrainian refugees, WHO Club recommends two great organizations (among many others which can be found here): UNICEF and the Sunshine Verein Kiev Kids. Sunshine Verein Kiev Kids is is an orphanage in Kyiv that was forced to relocate to Switzerland when the war first started. Niles North student Dina Shukhman's mother's childhood friend, who also moved from Kyiv to Switzerland at the same time, is currently working there and says that they are struggling financially, which is affecting the children and the people who work there. WHO Club has a goal to raise at least $500 by 5 pm on Friday, March 25 and has created these goals to motivate the Niles North community to show its generosity and support of refugees. No amount is too big or too small– any contribution would help and would be greatly appreciated.
Leave a Comment
About the Contributor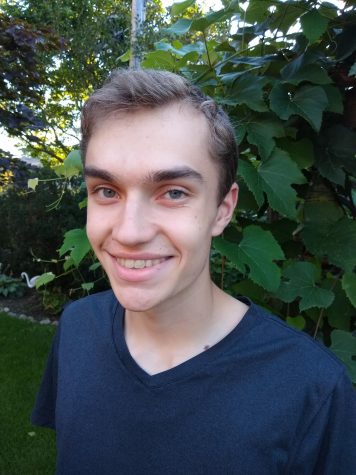 Aiden Stanciu, Managing Editor
Aiden is a junior at Niles North who has been part of the North Star News team since freshman year. He hopes to one day pursue writing as a full time career...