Florida's "Don't Say Gay" Bill prohibits teachers from discussing gender, sexuality in Florida schools
On March 8, the Florida Senate passed a bill prohibiting teachers from educating students from grades Kindergarten to 3rd on gay and trans identities, and requiring those teachers to "out" students to their families if they are aware that a student aligns with an LGBTQ+ identity. 
This bill, though officially titled the Parental Rights in Education Bill, has popularly been dubbed the "Don't Say Gay" Bill by opponents. 
Though the bill states that teachers may not provide classroom instruction on topics of sexuality or gender identity in grades Kindergarten through Third, it also includes the clause: "or in a manner that is not age appropriate or developmentally appropriate for students," regardless of grade. 
Opponents say that the bill is, one, too vague in its definitions of "developmentally appropriate" or "classroom instruction," but maybe more importantly, it endangers the safety of young LGBTQ+ students. 
Groups for queer youth, such as The Trevor Project,  argue that removing safe spaces for young LGBTQ+ people can lead to higher rates of depression and suicide. 
One LGBTQ+ Niles North student, Senior Dina Shukhman, said, "I think that it would disproportionately affect LGBT students who already don't get a lot of support from the school system." When asked how she would respond if she were a student in Florida, she said: "I would feel alienated by my community… [and] that I don't have a right to exist as I am."
Niles North Social Studies teacher John Amaro also opposes the bill. He says "It feels like parents are afraid of their children being something the parents are not comfortable with. I wonder if these Florida parents [had] learned about topics like these when they were younger, would they be so hostile to it?"
The bill has sparked protests across Florida, both from students and adults.
Supporters of the bill claim that it allows parents to have more control over their childrens' education.
One such supporter, Republican Senator Danny Burgess, said "This bill recognizes that parents are not the enemy… [It] simply says that there should be an age limit on certain discussions, it's not a new concept, nor is it radical." 
Some supporters also argue that discussion of sexual orientation or gender identity could lead to discussion of sexual topics, which many parents and politicians are uncomfortable with.
The bill has not yet been signed into law by Florida governor Ron DeSantis, but he is expected to sign it, as he has voiced his support for the idea. If approved, the bill would take effect on July 1, 2022.
Find the official page for the bill here.
Leave a Comment
About the Contributor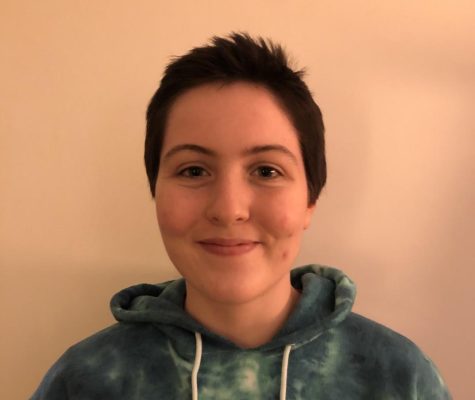 Si Micari-Lawless, Reporter
Si is a senior at Niles North. She enjoys making art and reading in her free time. This is her first year writing for NSN.