DECA takes care of business at their State competition
On March 2-4, DECA is going to be partaking in their state competition in Rosemont, IL. 
DECA (Distributive Education Clubs of America) is a student association that gives students interested in Marketing, Business Management and Administration, Entrepreneurship, Finance, Hospitality and Tourism and Personal Financial Literacy a chance to participate in competitive conferences and events. Students learn many leadership skills as well as building competence in the field they want to pursue. 
"I can easily say DECA has opened up so many opportunities, and brought so many brilliant and awesome people into my life that I am always so glad and grateful to work with," senior Christina Burkova said. 
DECA students have to go through certain prerequisites at the North Suburban Regional DECA Conference on Jan 25, before being qualified for state competition. Anyone who completed a written project (includes a board and business proposal) was accepted into state automatically. However, for roleplay, they have to qualify for third place or above at the Regional conference in order to be accepted into state. 
At state, the students will partake in various roleplay competitions through interactions with community and industry business leaders. Certain groups participate in a written test on the first day of state. The groups include Marketing and Entrepreneurship competitors. 
During the second day, Friday, March 3, everyone has to participate in two role plays and written tests. They are given a scenario and must find a solution. Then on Saturday, March 4 at 10 a.m., the Grand Award Sessions will occur. The Grand Award Sessions will announce who qualified for nationals. 
Last year around 15 students made it to nationals, which was held in Atlanta, Georgia. This year, the nationals take place in Orlando, Florida in April. 
"I'm looking forward to the possibility of being able to qualify for the nationals competition in Florida," senior and 2022 nationals qualifier Roger Dababneh said. "DECA is so much more than a club for me, it is where I have met countless great people and created memories that will last a lifetime."
"
DECA is so much more than a club for me, it is where I have met countless great people and created memories that will last a lifetime.
— Roger Dababneh
Besides the hard work and preparation put in at State, students will also have a DECA dance with a DJ called Deci Entertainment. Wishing all the luck and encouragement to all DECA participants as they go to state, in hope of advancing to Nationals. Job well done to all.
If you are interested in partaking in a club for business and marketing, contact Jean Attig, Kara Mielke, Nick Pahl and Sara Torres, DECA's sponsors.
Leave a Comment
About the Contributor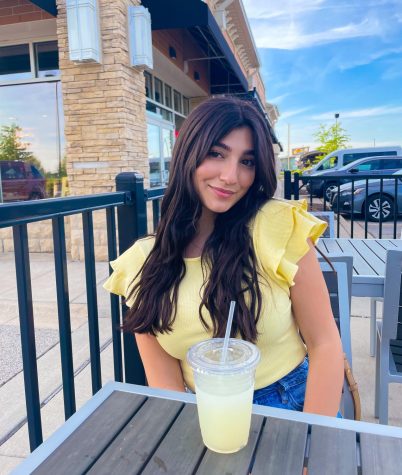 Ornella Salifo, Features Editor
Ornella is a current senior at Niles North. She enjoys reading, spending time with her friends, and going to the beach.