Filipino Club gears up for this years Battle of the Bamboo
On Feb. 18, Filipino Club will be partaking in the annual Battle of the Bamboo cultural dance showcase at the University of Illinois in Chicago (UIC).    
The Filipinos in Alliance, a student club at UIC, has hosted the Battle of Bamboo since 2004. The purpose of hosting this showcase is to perform stories that have been passed down by ancestors for generations in the form of a dance. This year's theme is "Maunawaan; Understand Your Roots." Maunawaan is Tagalog for "to be able to understand something". 
Universities, colleges and high schools throughout the state are allowed to compete in this event. This year, only 2 high schools are competing and one of them is Niles North. 
"Battle of the Bamboo is the biggest event that the Filipino club takes part in the entire year. It takes a lot of dedication and commitment to create a good performance, but when it all comes together, it's all worth it," senior Amor Ambubuyog said. "Participating in this competition has allowed me to do something out of my comfort zone, and create lifelong memories. This will be my 3rd BOTB competition, and I'm so happy to spend my last year with such a supportive and fun group of people." 
Filipino club has been partaking in the Battle of the Bamboo for many years now. The dance is all student-led, such as choreography created by the students and they made their own costumes as well. This year, they are performing a dance to a traditional folklore story. The story is about the Goddess of the Sea and the God of the Sky, who are siblings. The siblings run a village, but then these monsters and other mythical creatures try to come and steal the village from them, which villagers live in. 
Over the years, the event has attracted hundreds and even thousands to come watch the performance. 
"This event has captured so many Filipinos all over the midwest because it is a reminder that even though life is vigorous, we have our community and culture to help us understand that we all stand in this adversity, together. Battle of the Bamboo isn't just a competition, it is a class," Battle of the Bamboo organizers said.
Last year, Filipino won 3rd place, but this year, they are looking forward to performing and are aiming for 1st place. Tickets online are sold out, but don't worry, purchases at the door are still available. Come watch and support the Filipino club's performance this Saturday, Feb. 18 at 5:00 pm at UIC! They will also be having a community performance in the auditorium at 8:00 pm. 
Leave a Comment
About the Contributor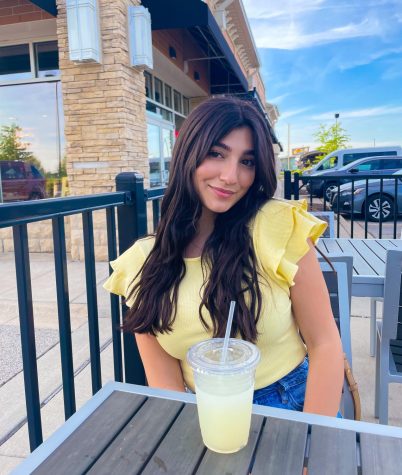 Ornella Salifo, Features Editor
Ornella is a current senior at Niles North. She enjoys reading, spending time with her friends, and going to the beach.