Biden nominates Ketanji Brown Jackson to be the first Black woman on the Supreme Court
In a historic move on Friday, February 25th, President Joe Biden nominated Judge Ketanji Brown Jackson to be the first Black woman to sit on the Supreme Court.
President Biden's decision, made after a month-long search, fulfilled his campaign promise to nominate a Black woman to the Supreme Court for the first time. Jackson is currently sitting on Washington DC's federal appellate court and has been considered one of the most prominent front runners for the position since Justice Stephen Breyer announced his retirement on January 27 of this year. 
"I must begin these very brief remarks by thanking God for delivering me to this point in my professional journey," Jackson said. "My life has been blessed beyond measure and I do know that one can only come this far by faith."
Growing up, both of Jackson's parents were graduates of HBCUs and her father worked as chief attorney for the Miami-Dade County School Board, which she said inspired her to pursue law. She attended Harvard University, where she graduated magna cum laude in 1992, and Harvard Law School, graduating cum laude in 1996. In the 17 years following her graduation from law school, Jackson held a variety of legal jobs, including obtaining three federal clerkships, working at four elite law firms, and serving two stints with the Sentencing Commission.
"
I believe it is time that we have a court that reflects the full talents and greatness of our nation."
— Pres. Joe Biden
However, despite her stellar résumé, Jackson's identity as a Black woman, including her professional background as a former public defender, has made her the target of much controversy among several Republican figures who have openly questioned her competence in law. In a Saturday opinion piece for Fox News, leader of the conservative Judicial Crisis Network Carrie Severino, called Jackson "a politician in robes" and accused her of being bad for business, soft on illegal immigration, and hostile toward the pro-life movement while Fox News host Tucker Carlson said Biden's decision to consider only Black female candidates for the Supreme Court would "humiliate" and "degrade" America.
In the meantime, the bleak reality is that Jackson could be in for a very turbulent confirmation process, but as a Black female lawyer who has successfully risen to the height of her profession in spite of all the obstacles in her way, she is likely well prepared to deal with the onslaught of controversy directed her way.
"For too long our government, our courts, haven't looked like America," President Joe Biden said. "I believe it is time that we have a court that reflects the full talents and greatness of our nation."
Leave a Comment
About the Contributor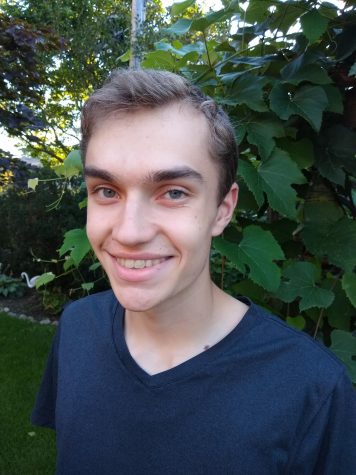 Aiden Stanciu, Managing Editor
Aiden is a junior at Niles North who has been part of the North Star News team since freshman year. He hopes to one day pursue writing as a full time career...