Will school ever go back to normal?
Will school reopen this fall? Will students be still wearing masks and social distance?
Schools started to shut down in March 2020 and all students were doing e-learning. Students this spring have been doing hybrid learning. The schools are being vaccinated every week and are going to keep students and staff safe from the virus.
Students will be returning to school in person, but they would need to be socially distant and would have to have masks on. Right now students in classrooms are six feet apart and are socially distant.
The vaccine is now available for 12-15 year olds starting from 5/6/2021. According to the New York Times, covid cases have dropped in the United States.The cases have gone down in the U.S, but are going up in other countries. More than 40% of adults have received the vaccine. According to The Guardian, Britain and Germany may be at risk of getting hit with another wave and may have to go into lockdown. Schools will reopen and everything will go back to "normal". "No one has come through these trying times unscathed," Weingarten plans to say. "It's a once-in-a-lifetime opportunity not only to reopen and recover, but reimagine our schools in a way that every public school is a place where parents want to send their children, educators and support staff want to work and students thrive." 
According to CNN, most of the nation's schools are open, in person, and are open for five days a week. 
About the Writer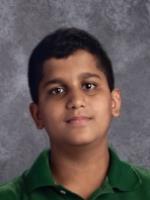 Adnan Khan, Reporter
Adnan is a senior and is writing for the NSN for the first time. He was on the baseball team for two years.