Fearing debt, India's farmers continue government protests
Singhu border, Delhi, has been blocked for weeks Because of the ongoing protest about the farming reforms, the authorities have resorted to shutting down the internet, censoring social media, and using laws against protesters who have been voicing their opinions on the new laws for several months. More than half of Indians farming households are in debt and it has caused a suicide crisis. In the last two years, more than 25,000 farmers have committed suicide. The government believes these laws can help with debt, however, the farmers think otherwise. They believe that these laws will cause the farmers to lose more money.
 The government has charged at least eight leading journalists and politicians with misreporting, spreading disharmony, and inciting riots via their tweets on Republic Day.
Mandeep Punia, a journalist for the Caravan, was arrested on the 30 of January, and was held for 14 days without being able to see a lawyer but was later granted bail.
On Feb.1 , hundreds of Indian Twitter accounts including those belonging to news websites were suspended for more than 12 hours after the Indian government said the users were showing violence.
 The protest sites are looking like a war zone. the police have blocked access to portable toilets, and will not allow street cleaners to clear the growing garbage, leading to the spread of infections and diseases. This is a big problem because of the pandemic. The protesters are not following social distancing and this is causing people to die.
"The government thinks that farmers can make more money and won't end up in debt if the agricultural products aren't enough. Indian agricultural production depends upon the rainwater, if there is no rainwater, the farmers have no product and they would end up losing money," an Indian student said in an interview.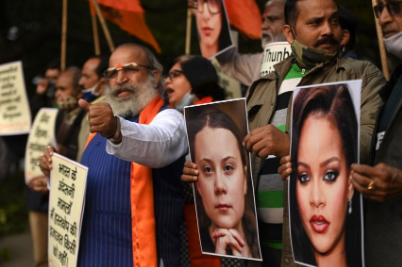 Rihanna, a famous singer, also shows her anger towards the Indian government by posting a tweet on her social media. Because of Rihanna's millions of followers, her tweet went viral and she was trending in India. Her post drew global support. However, not everyone was happy about the singer's opinion. In the picture below activists burned the pictures of Rihana and Greta Thunberg, after the two showed support for protesting farmers.
View Comments (1)
About the Contributor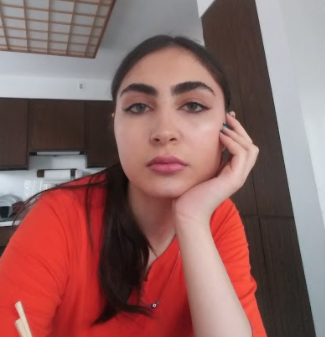 Ashley Sadat, Reporter



Ashley Sadat, is a senior in Niles North.she loves to write. That is why she joined the north star news. Her hobbies include painting, watching...