What to expect this year (Part II): Graduation, yearbooks, pick-ups & drop-offs, and more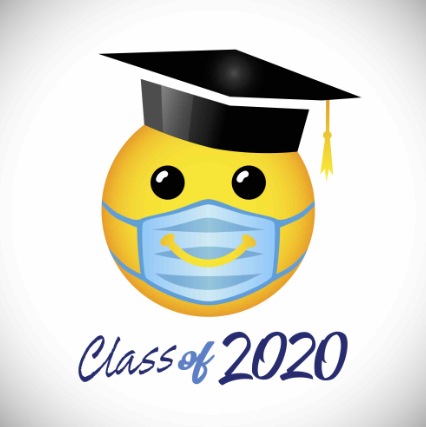 More than a month ago, on April 17, Governor Pritzker announced that school would be officially closed for the rest of the 2019-2020 school year. Along with this, Principal Dr. Edwards had officially called off prom for this year and Niles North began preparing for virtual graduation, along with other crucial school updates. Who knew this year would take such an unexpected turn? Keep reading for more information about school updates!
PHYSICAL & VIRTUAL GRADUATION
Graduation is a crucial milestone in a student's life to celebrate the accomplishments he or she has made in the past several years with family, friends, and classmates. Since social distancing is now a very real and important thing, Niles North has decided to postpone the in-person graduation at Rosemont Theater to Sunday, July 19 — only if the guidelines for mass gatherings and social distancing change by then. For now, the physical graduation day will be replaced with virtual graduation that will take place on Sunday, June 14 to honor this year's graduating class.
"We acknowledge the profound disappointment that our seniors have faced during this historic health challenge in our country and around the world," Dr. Edwards said in regards to these drastic changes. "That being said, we are confident that we can honor their contributions to D219 in one, and hopefully two, dignified graduations." 
PROM & SENIOR SEND-OFF
On Friday, April 10, Principal Edwards announced the cancellation of the spring 2020 prom. Prom is a celebratory night of dancing and fun for students after a year of hard work, especially for the current seniors. This year's prom has officially been canceled due to the extension of the stay-at-home order by Governor Pritzker and may be replaced by a possible Senior Send-Off in late July.
"Like you, we are very disheartened that this type of decision had to be made, but do look forward to the senior send-off if circumstances change," says Principal Edwards.
DROP-OFFS FOR BOOKS/LOCKER STUFF
Lockers Cleaned Out!
The school has cleaned out all hallway and PE lockers and bagged students' belongings & labeled them with the student's name. They have taken all textbooks from the lockers and checked them in. You will be able to pick up your personal belongings via curbside pickup and return anything that belongs to the school, including textbooks, library books, hotspots, loaner Chromebooks, and athletic uniforms. Students will be able to pick up their belongings on only the designated days below and cannot enter the building otherwise.
To avoid long waits, please follow these guidelines before you arrive:
As stated above, on your assigned class day and time, students should return all textbooks, technology, instruments, and athletic uniforms/equipment.  

Other than textbooks, please place each item in a

separate

bag with a

labeled sheet of paper marked with the student's NAME and STUDENT ID#.  For example, if a student is returning textbooks and a track uniform, the student should have two separate bags (each labeled), one with his/her textbooks and one with his/her track uniform.  Again, to ensure the safety of all, students should use different bags to separate textbooks, technology, and athletic uniforms/equipment.
The Schedule
| | | | |
| --- | --- | --- | --- |
| Date | Class  | Last Name Ending With | Time |
| Friday, May 22nd | Seniors | A-M | 8am-11am |
| | Seniors | N-Z | 11am-4pm |
| Tuesday, May 26th | Juniors | A-M | 8am-11am |
| | Juniors | N-Z | 11am-4pm |
| Wednesday, May 27th | Sophomores | A-M | 8am-11am |
| | Sophomores | N-Z | 11am-4pm |
| Thursday, May 28th | Freshman | A-M | 8am-11am |
| | Freshman | N-Z | 11am-4pm |
| Friday, May 29th | Makeup Day for all  classes | All grades | 8am- 4pm |
Where do students come in on their designated day?
Students enter through the North Lot Main Entrance and do the following stops
STOP #1 Door 12
Drop off Books/other items
STOP #2 – Field House
Pick up locker materials that are pre-bagged
ALL GRADES YEARBOOK PICKUP
As of right now, our online order platform has closed and we are very close to totally selling out all books. Because there is a process in being able to order, pay for, and distribute books, I am taking a waiting list now. If any books remain after current purchases are distributed, I will reach out to those on the waiting list to be able to purchase. 
We will do our best to accommodate as many requests as possible, but we have a very limited supply of books remaining. 
If you would like to be included on the waiting list, please email me ([email protected]) your name, year in school, and contact information. If you have already purchased a book, please communicate with Dr. Edwards about pick up plans for each grade level.
GRADUATION REQUIREMENTS
On Monday evening, ISBE released detailed information on graduation requirements for current 12th-grade students. The priority remains for students to complete courses successfully for college and career readiness. However, we will apply waivers to graduation requirements as needed for current seniors as allowed by ISBE. You can follow the link below to view the ISBE Graduation Requirement Changes FAQ.
Link: ISBE Graduation Requirement Changes FAQ
ONLINE AP EXAMS
As most of you already know, the national AP exams are now online and will commence Monday, May 11. To prepare for the big day, the College Board recommends that students and teachers take part in AP Exam Demo Day, which is this coming Monday, May 4. A video walk-through of the test-taking experience will be available next week. AP students should use the clickable exam demo to practice the different ways to submit their exam responses. The sample content in the demo will be the same for all users and isn't a practice exam. If students can't access their demo on Monday, they will not be able to access their real AP exams the next week. For more information, click here: Online AP exams 2020.
FINAL EXAMS/LAST DAYS
Semester two final exams are now officially suspended. The last day of remote learning for students was on Friday, May 15 and the last day for teachers will be Wednesday, May 20. The previous final exam dates of May 18-20 will instead be used to review the curriculum and prepare instruction for the 2020-21 school year, for finalizing grades, and to follow up with students with final grades of "Incomplete."
INCOMPLETE WORK
'Incompletes' can only be given under the following two conditions:
You had an F in a class on March 13th and you did little or nothing to raise your grade during remote learning.

You had an ungraded assignment on or before March 13th  (before we went to remote learning) and after that was figured in, your grade was brought to an "F" and you then did little or nothing to raise your grade during remote learning.
Fixing Incompletes
If the 'incomplete' grade stays after remote learning is done (May 15), you have 30 days into the next semester (i.e. if we start on August 12th next year, you have until September 23rd) to fix it or it turns to an F.
SUMMER SCHOOL/ESY
Our 2020 Summer School Program will run as an e-learning model through Illinois Virtual School. To view a list of the high school courses that will be offered, follow the link: D219 Summer School 2020. In addition to the instructor assigned by Illinois Virtual School, each course will be paired with a D219 instructor to serve as a learning coach to mentor, tutor, and support students along the way. Summer School courses will follow the Illinois Virtual School 9-Week Session that runs from June 2, 2020, to August 4, 2020.
The 2020 Extended School Year (ESY) will follow the original summer school schedule through a remote learning model. Session I will begin on June 8, 2020, and end on June 26, 2020. Session II will begin on July 6, 2020, and end on July 24, 2020. More to come soon!
2020-2021 SCHOOL YEAR
"Dr. Carmen Ayala, State Superintendent, has asked us to consider the possibility of continuing remote learning into the 2020-21 school year. With this mind, we have started drafting alternative school calendars with varying start dates. We will keep you informed and updated on our plans for next school year within the coming weeks and throughout the summer.", says Sandra Arreguín, Assistant Superintendent for Curriculum and Instruction.
~ Congratulations to the Class of 2020! 🎓 Have a great summer Niles North! 😎 ~
Leave a Comment
About the Contributor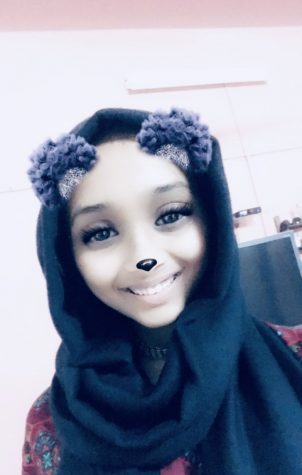 Sabha Fatima, Managing Editor
Sabha is a senior at NNHS. She is the Managing Editor for North Star News and the Niles North Journalism/News Production. Check out her articles in our...