What To Expect This Year (Part I): Senior Events, Yearbooks, Exams, Prom and More
Illinois Governor Pritzker announced on Friday, April 17, that school is officially closed for the rest of the 2019-2020 school year. Along with this, Principal Dr. Edwards has officially called off prom for this year and Niles North might be preparing for virtual graduation, along with other crucial school updates.
SCHOOLS REMAIN CLOSED
With all the confusion and uncertainty surrounding the Coronavirus and when it would be safe to open schools back up again, Governor Pritzker officially stated that schools in Illinois would remain closed for the remainder of the 2019-2020 academic school year.
FINAL EXAMS
Semester two final exams are now officially suspended. The last day of remote learning for students will be on Friday, May 15 and the last day for teachers will be Wednesday, May 20. The previous final exam dates of May 18-20 will instead be used to review the curriculum and prepare instruction for the 2020-21 school year, finalize grades, and follow up with students with final grades of "Incomplete".
ONLINE AP EXAMS
With that being said, as most of you already know, the national AP exams are now online and will commence Monday, May 11. To prepare for the big day, the College Board recommends that students and teachers take part in AP Exam Demo Day, which is this coming Monday, May 4. A video walk-through of the test-taking experience will be available next week. AP students should use the clickable exam demo to practice the different ways to submit their exam responses. The sample content in the demo will be the same for all users and isn't a practice exam. If students can't access their demo on Monday, they will not be able to access their real AP exams the next week. For more information, click here: Online AP exams 2020.
PROM & SENIOR SEND-OFF
On Friday, April 10, Principal Edwards announced the cancellation of the spring 2020 prom. Prom is a celebratory night of dancing and fun for students after a year of hard work, especially for the current seniors. This year's prom has officially been canceled due to the extension of the stay-at-home order by Governor Pritzker and may be replaced by a possible Senior Send-Off in late July.
"Like you, we are very disheartened that this type of decision had to be made, but do look forward to the senior send-off if circumstances change," says Principal Edwards.
PHYSICAL & VIRTUAL GRADUATION
Graduation is a crucial milestone in a student's life to celebrate the accomplishments he or she has made in the past several years with family, friends, and classmates. Since social distancing is now a very real and important thing, Niles North has decided to postpone the in-person graduation at Rosemont Theater to Sunday, July 19 — only if the guidelines for mass gatherings and social distancing change by then. For now, the physical graduation day will be replaced with virtual graduation that will take place on Sunday, June 7 to honor this year's graduating class.
"We acknowledge the profound disappointment that our seniors have faced during this historic health challenge in our country and around the world. That being said, we are confident that we can honor their contributions to D219 in one, and hopefully two, dignified graduations," Dr. Edwards says in regards to these drastic changes.
SUMMER SCHOOL/ESY
Our 2020 Summer School Program will run as an e-learning model through Illinois Virtual School. To view a list of the high school courses that will be offered, follow the link: D219 Summer School 2020. In addition to the instructor assigned by Illinois Virtual School, each course will be paired with a D219 instructor to serve as a learning coach to mentor, tutor, and support students along the way. Summer School courses will follow the Illinois Virtual School 9-Week Session that runs from June 2, 2020, to August 4, 2020.
The 2020 Extended School Year (ESY) will follow the original summer school schedule through a remote learning model. Session I will begin on June 8, 2020, and end on June 26, 2020. Session II will begin on July 6, 2020, and end on July 24, 2020. More to come soon!
2020-2021 SCHOOL YEAR
"Dr. Carmen Ayala, State Superintendent, has asked us to consider the possibility of continuing remote learning into the 2020-21 school year. With this mind, we have started drafting alternative school calendars with varying start dates. We will keep you informed and updated on our plans for next school year within the coming weeks and throughout the summer.", says Sandra Arreguín, Assistant Superintendent for Curriculum and Instruction.
Be sure to be on the lookout for more important announcements and stay safe and inside!
About the Writer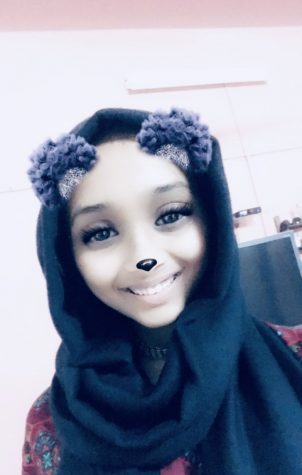 Sabha Fatima, Managing Editor
Sabha is a senior at NNHS. She is the Managing Editor for North Star News and the Niles North Journalism/News Production. Check out her articles in our...