Illinois teenagers 16+ eligible to get COVID-19 vaccine in April
Starting April 12, 2021, all Illinois residents ages 16 and up will be eligible to receive a COVID-19 vaccine, except for residents in Chicago. 
All vaccinations are to be administered through appointment only, and according to Governor J.B. Pritzker,  "At that date, all state-supported mass vaccination sites, local health departments, pharmacy partners – in short, every jurisdiction that receives vaccine from the State of Illinois' allocation – will be instructed to move to widespread eligibility," Pritzker's office explained in a statement.
This information was announced on Thursday, March 18, by Gov. Pritikzer in his unveiling of the new COVID-19 framework for the state's reopening plan. This framework follows a "bridge model,"with businesses and public facilities operating at 50-70% capacity while more people are getting vaccinated. 
"With weekly shipments to Illinois surpassing one million doses in April, we are on track to save lives and bring this pandemic to an end," Pritzker explained in another statement.
When asked about how she anticipates getting her vaccine will go, Junior Caitlin Percino said she'll "physically feel tired" but "mentally very excited to get closer to a sense of normalcy."
Social Studies teacher Lauren Velazquez also said she "felt very very excited" to the point where "she couldn't sleep last night."
"I haven't seen people in so long, because I haven't been vaccinated, so I'm excited. I'm a little nervous because I've heard the second shot hurts but I'm mainly excited to see my friends again. I'm hoping that a post COVID-19 world would look like how things looked in 2019, where we would go about our daily lives. I hope people are a bit better at washing their hands and taking care of themselves when they're sick", she explained.
According to the plan, starting March 29, restaurant staff, construction trade workers, and religious leaders are eligible for the vaccine. Other groups who are eligible for the vaccine on the date this article was published are health care workers, long-term care and facility residents, residents 65 and older, first responders, educators, food and agriculture workers, manufacturing, grocery store workers, USPS workers, correction workers/inmates, public transit workers, and shelters/day-care staff. To see when you are eligible for a vaccine, click here.
About the Writer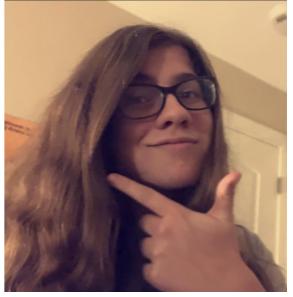 Olivia Frey, Managing Editor
Olivia is a current sophomore here at Niles North. She partakes in basketball and soccer and is interested in reading, writing, history, and the internet....