Coronavirus spreads, D219 takes precautions
UPDATE:
---
With the spread of the Coronavirus, all after school activities, sports, and field trips have been cancelled or postponed at Niles North. Principal Edwards and  Superintendent Dr. Steven Isoye have been sending multiple emails suggesting that all of NN take precautions and that they are prepared for the worst.  Ever since the Coronavirus came into existence at the beginning of the year, it has continued to grow and is now in the USA.
With the presence of the virus in Illinois, schools have been taking more precautions to ensure that their schools remain safe. Our own Superintendent Isoye sent an email to all faculty, students, and families' of Niles North on March 10 which states: "Niles Township High School District 219 is closely monitoring developments regarding Coronavirus Disease 2019 (COVID-19. We are also working in cooperation with the Village of Skokie Health Department, which is available to advise us whenever there is a public health or safety concern that may affect students."
Even though the Coronavirus has not taken hold of Niles North, it is still highly suggested that students, staff, and community members take extra precautions to prevent any spread of diseases. In Isoye's email, he included ways to prevent the spread of disease. 
Cover your cough or sneeze with a tissue, then throw the tissue in the trash.

Wash your hands frequently with soap and water for at least 20 seconds.

Use an alcohol-based hand sanitizer if soap is not available.

Avoid touching your eyes, nose, and mouth with unwashed hands.

Do not share water bottles or similar containers.

Visit a doctor if you have a fever, cough, body aches, and/or fatigue.

If you or a family member is sick, stay home and limit contact with others.
According to NBC, there have been over 1,000 cases of the Coronavirus in the USA. As of March 11, according to the Washington Post, there have been 31 deaths in the USA. But, the survival rate of the flu is much worse compared to the Coronavirus. Just this year, according to Market Watch, 16,000 Americans had died from the flu in this year's flu season while 2,810 people died from the Coronavirus world wide. So just remember, the survival rate of the Coronavirus is much better compared to the flu. 
Hopefully, everyone within the community and beyond remain safe, and that everyone takes the right precautions.
About the Writer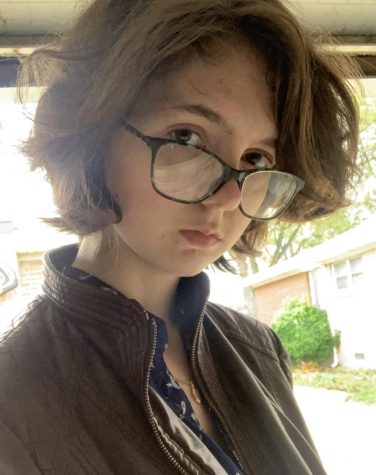 Nicole Nantz, Editor-in-Chief
Nicole Nantz is a writer and editor of the North Star News journalism team. The reason why Nicole started doing the class is so she can experiment with...