11th earthquake hits Puerto Rico in the last 30 days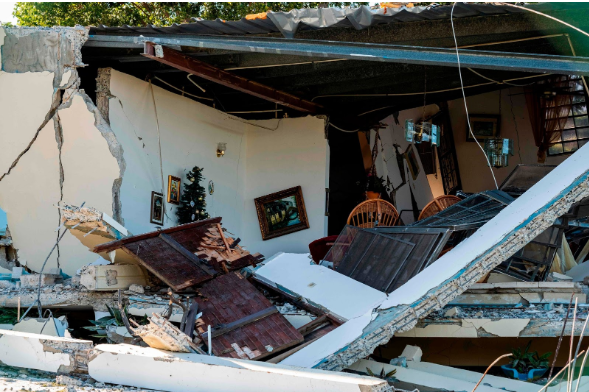 A magnitude 5 earthquake hit Puerto Rico on Tuesday, February 4 after a series of earthquakes that left dozens of homes destroyed, and two-thirds of the island without power, according to CNN.
As a result, about 7,500 people have left their homes for homes of other kinds, such as shelters, cars, and tents. The recent quakes, the aftershocks, and the damages took the islanders by surprise, according to the United States Geological Survey, (USGS).
Even though we are thousands of miles away, Niles North is still saddened by this disaster. Señora Arteaga, who is a LatinX Club sponsor, and a Spanish teacher at Niles North said, "It personally breaks my heart to think that they are still trying to recover from Hurricane Maria, and now they get hit with earthquakes. I can't even imagine what they are going through, but it gives me the desire to do something to help." 
Puerto Rico lies in a tectonically active region where earthquakes occur often, but Puerto Rico has not experienced an earthquake as severe since 1918, according to USGS.
Rev. Bonnie Camarada, who is the Salvation Army Director of Partnership said during an event,"We are one. Our people are hurting in Puerto Rico, and from here in Philadelphia, we can say that there is a community that cares and loves them." 
She and other community members in Philadelphia were able to raise $400,000 to help the victims who were affected by the earthquakes, according to ABC 6 News. And if you would like to donate too, go to Unidos. 
About the Contributor
Ericka Wideman, Reporter
Ericka is a freshman that attends Niles North High School. She joined journalism because of her love to write stories. Ericka loves writing, photography,...