Lori Loughlin Selling House During College Admission Scandal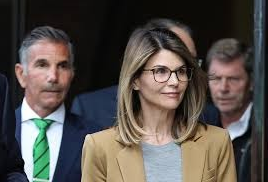 Lori Loughlin, former Full House actress, has had her 12,000 square foot Bel Air home up for sale, currently for $28.7 million, according to HuffPost.  The house has been up for sale since 2017 and was listed for $35 million.  The price has dropped significantly since then.
According to People, some believe this is to gain more privacy before her and her husband's, Mossimo Giannulli, trial in October of 2020.  It may also be to downsize before the trial since the pair may be facing jail time or to make additional money before the trial.
The trial is for charges of money laundering conspiracy, conspiracy to commit mail and wire fraud and honest services mail and wire fraud, according to People.  This is because Loughlin and her husband paid $500,000 to an admissions consultant in an attempt to have their daughters, Oliva Jade and Isabell Rose Giannulli accepted into the University of Southern California.  The couple is pleading not guilty to all charges.
According to People, the couple lied about Oliva Jade's participation in a crew program and claimed she won several awards.  This new information is from a redacted version of a falsified resume. The resume also claims both daughters are recruits for the USC although neither have ever been apart of the sport.  
Felicity Huffman, Desperate Housewives star, was faced with similar charges, to which she pleaded guilty, and was released from jail in October of 2019.  She served 11 days of her two-week sentence, according to CNN.  Her charges were for paying $15,000 to cheat on SATs and raise her daughter's scores.
 According to Fox News, Douglas Hodge, former CEO of an investment company, was sentenced to nine months in prison on February 7, 2020 for the college admissions scandal to which he pleaded guilty.  He payed $850,000 over four years to secure his children's place in USC and Georgetown University. This leads some to speculate that Loughlin and her husband will likely be sentenced to drastically more time if found guilty.  This is because the couple is pleading not guilty and not taking responsibility for the supposed crime.
About the Writer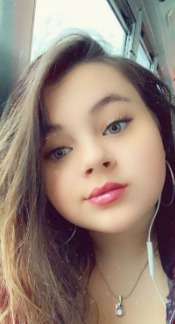 Eva Maglaya, Reporter
Eva is a sophomore at Niles North High School and a new member to the news team.  She hopes to help inform people in the area of important things happening...