Impeachment trial is in full swing
Hang on for a minute...we're trying to find some more stories you might like.
On January 21, the Senate began the process for Donald Trump's impeachment trial over his scandal with the Ukranian president. The impeachment is meant to focus on Trump holding back on giving military aid to the country, as well as a call pressuring the country to investigate Joe Biden and his son, Hunter Biden. 
The rules are to be similar, but slightly different than Bill Clinton's trial back in 1999. For instance, according to The Washington Post,The Senate has already rejected Democratic reforms to obtain subpoena (written order to attend court) records from the White House, State Department, Defense Department, and Office Management, as well as rejecting subpoena White House chief staff Mick Mulaveny. 
Niles North students have opinions on what is happening.  "I think that it is good that the impeachment trial is happening, because it's holding Trump accountable for his actions, however I do not think the Republicans will budge," freshman Jo Eaddy said.
Math teacher Catherine Kannokada also had a few words to say about the impeachment proceedings. " He won't be impeached, but what's being done right now definitely speaks volumes, and will definitely help the Democrat party coming election season," Kannokada said.
The House has urged the Senate to avoid Senate Majority Leader's Mitch McConnell's (R-KY) proposal to have a swift trial. However, Senate Minority Leader Charles E. Schumer's (D-N.Y) claims that the framework of the proposal only helps "cover up" Trump's dealings. 
As trials began the next day, Trump and his Senate supporters defended his innocence. Among the few that sided with him were Senators Rand Paul (R-KY) and Lindsey Graham (R-SC). Paul explained that the longer Democrats attack Trump, the more it will backfire and unify Republicans. According to the LA Times, "The longer Adam Schiff can speak," he said, "the better, because it's unifying Republicans." 
Other Republicans are rallying beside him as well, believing that the Democrats do not provide substantial evidence to prove him guilty. According to the LA Times, Senator John Barrasso said "I didn't hear anything new — at all. It still seems to me this was an effort by the Democrats in a very partisan way to bring a case against President Trump because they weren't happy with the results of the 2016 election and are concerned they're going to have real problems in the 2020 election."
On the Democrat side, however, months have gone by in collecting evidence to prove Trump is guilty. Over the past couple of months, House members have outlined economic activity with Ukraine and found that Trump froze 391 million dollars in aid to Ukraine. 
According to LA Times, Rep.  Adam B. Schliff, the House manager, said that  "The president was the key player in the scheme — 'Everyone was in the loop. He directed the actions of his team. He personally asked a foreign government to investigate his opponent. These facts are not in dispute."
About the Writer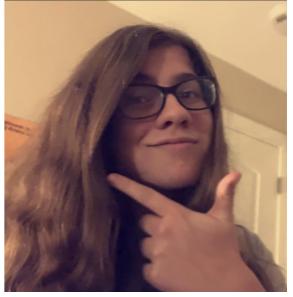 Olivia Frey, Reporter
Olivia is a current freshman here at Niles North. She partakes in basketball and soccer and is interested in reading, writing, history, and the internet....