Niles North Girls Varsity Tennis season starts out in full swing
Hang on for a minute...we're trying to find some more stories you might like.
After a change of conference theNiles North Girls Tennis team is making their mark in the new conference CSL South.  Girls tennis started off their season with a 5-2 win vs Palatine Highschool and a 5-0, 4-1, 4-1 win vs three schools in the Jacobs 32 team invite in Lockport, IL. Another big accomplishment the Niles North team has made is a 3rd place finish in the Pat Grant Invite at Niles West on August 8.   After a trip to Springfield and a day of long, hard tennis, junior, Zarina Sayed finishedwith a 2nd place medal. "I feel like I could have done much better and there is always room for improvement, but I have to remember there's always a next time to do better and aim for first," junior Zarina Sayed said.With conference matches starting the week of Sept. 10, the girls are ready to make their stand in this new conference and they have a lot of things to look forward to this season. "We've had some good wins and tough losses but overall I think we're getting better as a team. I'm looking forward to conference games, the game vs. Niles West, and hopefully qualifying our 1st doubles for state," junior captain Lisa Duan said.   Deerfield was the first conference match but Niles North fell short but bounced back in the next conference game vs Maine West in a shut-out, 7-0. This week Niles North plays Evanston HighSchool on September 17 at Niles North and Highland Park, also at Niles North on September 19 and compete in a tournament on September 21 at Niles West High School. Go check out the Niles North Girls Tennis as they put their skills to work in these upcoming conference games. 
About the Writer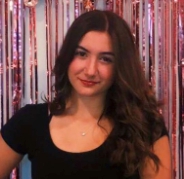 Hannah Freireich, Reporter
Hannah is 17 years old and a junior in high school. She enjoys watching and competing in sports. She is on the varsity tennis and on the basketball team....