Momentum from Florida wins carries Niles North baseball into new local season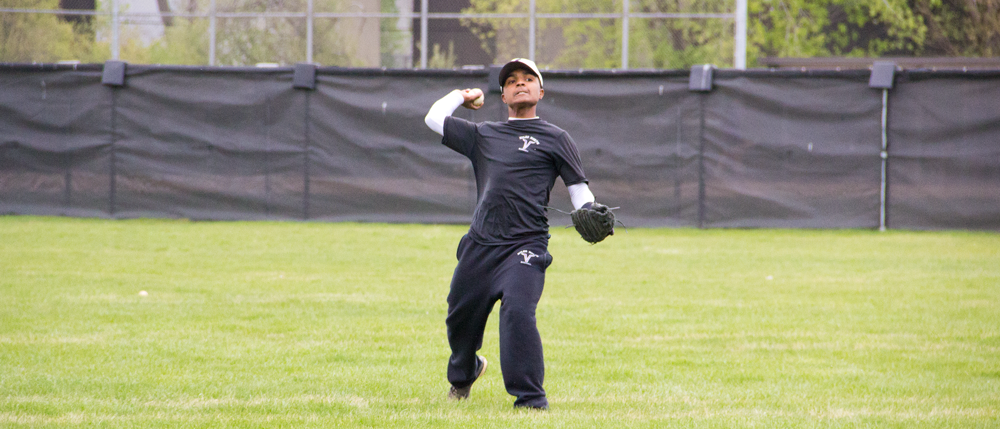 Normally, Niles North's athletic teams travel around 10 miles for away games, at the most. But during spring break, Niles North baseball traveled almost 1,200 miles to play a few away games. "Away" would certainly be an understatement.
Niles North baseball players packed up their bats and gloves and headed to Orlando, Fla., to play high school baseball teams from across the nation. The trip served as an opportunity to expose the team to tougher competition and develop some additional camaraderie in the process.
Head coach Eduardo Toledo said, "The trip provided an opportunity for all of our players to play and compete. It is crucial from a repetitions standpoint. It is also great to be together for six days, 24 hours a day."
In four games, the team won three and lost just one. Additionally, the trip served as a platform for some of the team's stars to shine. Senior James Fuller pitched nine innings and didn't give up a single earned run while picking up a win and a save. Senior Clark Fox lead the team in hitting with a .545 batting average. Junior Elliot Mark scored five runs and hit a .455 batting average with a .600 on-base percentage.
"We learned that we can compete with any team as long as we all execute and get our jobs done, like making the routine plays and having our pitchers hit their spots," said Mark of the team's success in Orlando.
The Vikings hope to carry the momentum of their Florida trip back home when they get into the rigors of the conference schedule.
Mark said, "After grabbing some nice wins in Florida against some good teams, it really boosts our confidence for our conference games later in the year. It's great things like that that can put us in a good position to compete at a high level in conference games."
The Vikings' triumph has inspired a sense of optimism, and they have begun to feel that this year will be different from the dismal seasons of years past.
"I expect our team to compete the entire year and this should be one of the best season we have had in awhile," Toledo said.
At press time the Vikings are 12-9 overall, suffering a 4-1 loss against Evanston on Apr. 10 that followed a 6-4 victory against St. Pats the day before. The team lost 6-5 to Glenbrook South on Apr. 12, won 6-0 against Walter Payton and 13-4 against Northside College Prep, and posted a 6-3 loss to Morgan Park, all on Apr. 14.
PHOTO BY AARON PELLISH