Chicago Cubs Manager Joe Maddon Fired After 5 Seasons
Hang on for a minute...we're trying to find some more stories you might like.
On September 29, Chicago Cubs made the decision to let go of head coach, Joe Maddon after he lead them through 5 seasons, four consecutive playoff appearances and the Cubs first World Series title in over 100 years.
The decision was in thought before the loss of their final game of the season against the Saint Louis Cardinals. Theo Epstein, Cubs general managers, reason behind letting him go was because the team was ready for a change and that change for the team is important. Epstein focuses on the next season and wants his players to be dedicated to work as a team and work harder together instead of having individualized routines. The Cubs community could arguably say he was one of the best managers in the MLB and losing him is difficult but the ride and opportunities he has brought to the Cubs should be celebrated. "I feel great about this move because Maddon makes awful moves. For example, he pulled Yu Darvish after the 7th inning against the Phillies on 8/15 which led to the Cubs collapse in the bottom of the 9th resulting in a loss," junior fan Matthew De Dios said. 
Joe Maddon's coaching time has included trips to the National League Championship his first three seasons, World Series title in 2016, more victories than any coach in baseball in his first four seasons, as well as the second-highest winning percentage of any manager in history with a percentage of 0.582.  
The Cubs are in search for a new manager including a possible interest in Joe Girardi. Joe Girardi is currently an MLB Network analyst. In an interview with NBC Sports Chicago on Wednesday, Joe seemed interested in the opening. Mark Loretta as well as Will Venable, who is the Cubs first base coach are both internal candidates. 
Joe was a great addition to Chicago but the Cubs are ready for a fresh start next season. 
About the Writer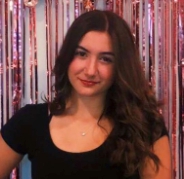 Hannah Freireich, Reporter
Hannah is 17 years old and a junior in high school. She enjoys watching and competing in sports. She is on the varsity tennis and on the basketball team....