Let's see how far we've come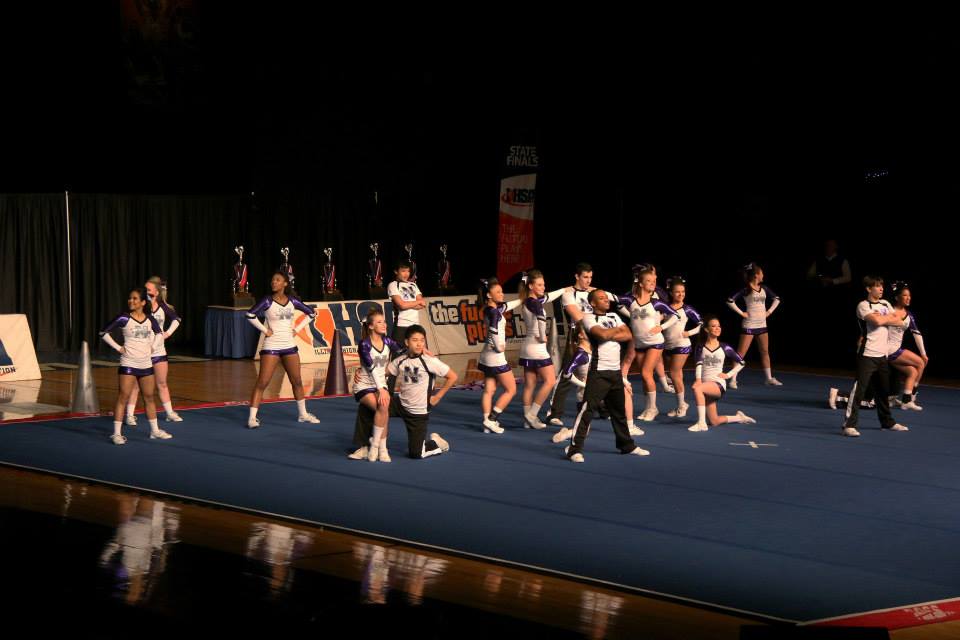 With only 7 returning members, this was predicted to be a rebuilding season for the NNHS Co-Ed cheerleading team. However, the season ended better than anticipated.
The team first got together the first week of summer and has been working hard ever sense. Through tendon injuries, homework, stitches, chiropractors, and the normal stress of being teenagers, we came together to accomplish something amazing.
Our first competition of the year was at Coed Challenge in December, where we took last. Despite all the doubts we pushed forward and beat the current (Conant) and former (Buffalo Grove) state champions at the Rolling Meadows Round-Up the first day of winter break. The squad went on to become back-to-back conference champions, take 2nd at sectionals, and place in the top 15 at State.
On our first day at state we had our best performance of the year with a score that put us in 7th place and allowed us to qualify to compete for top 3 the following day. Unfortunately we suffered a devastating 2 points in legalities, which caused us to drop down to 15th place and brought competition season to an end.
Being a member of this team, I may be a bit biased, but there is no denying this has been the most successful cheerleading team in a decade. Our team had one goal this year: make it to day 2 of State. We didn't get there due to some legalities, but we feel that we accomplished that one goal nonetheless. Through these past 9 months (yes, 9!) we have seen more of each other than our parents, and  have come together in a way that truly rivals family. We have shaped each other in and outside of practice in ways applicable to more than cheerleading. The amount of effort, drive, skill, and most importantly passion on this team is unbelievable. It's hard to capture this team into words because it's something that's hard to understand unless you were there with us. But, if you take nothing else from this article, remember that we are the true definition of what a TEAM should be.
Don't forget to cheer us on as we perform the state qualifying routine at the spring pep assembly. If you want to join in on all the fun, Cheer clinics and tryouts for the 2014-2015 season are May 5th and 6th.