Andrew Sinclair, Fine and Applied Arts Director
What is your name and department? Andrew Sinclair, Fine and Applied Arts Director.
What inspires you the most every day? The students here inspire me the most. When I walk into the building, I'm amazed by the power and intelligence these students have, and how greatly underrated they are. 
What is something you wish students knew more about the Fine Arts Department? You don't need experience. A lot of times people see and think that every musician, actor, and artist just dropped from another planet. But really, most students got their start here. Also, getting involved here is way better than study hall.
If you could spend the day with any celebrity, who would it be? Julia Roberts. I've loved her since 1992.
What advice would you give to a student on the fence about getting involved in the department? Try it. We have beginner-level classes in every area of the department. This is the only time in your life that you'll get to try any of these things for free. Don't wait until your junior or senior year, start as soon as possible, take a chance.
What's your favorite part about being our Director of Fine Arts? I love the staff, they are the most wonderful, polite, and independent individuals I've ever met. In my previous job, I never had much free time where I was able to just sit in the back of the class and observe. Now I feel like I can say yes to more things.
What songs describe you the most? Happy by Pharell Williams and Real: Landslide by Stevie Nicks. I'm really happy, and just full of positivity and optimism. With Landslide, I'm the sort of person who goes back to listen to a song again to really get the message and learn from it. And that's what Landslide does for me. 
What's something you hope to accomplish in your time at North? Short term, continue to increase the number of students in classes. Long-term,  challenge us to be the best fine and applied arts department in the state. Also, to be a place to come back to that feels like home. When students graduate, to give them positive memories that sustain them, and lead them back here with significant others and family members, to show them where they spent time in past years. 
What are your favorite tv shows and movies? Last Week Tonight, Will and Grace, and The West Wing. As for movies, I love The American President and Love Actually. 
What do you value most in life? Humor is number one, we need more of it in life. Also, those who have helped support me when I needed it. So my husband, daughter, family, and friends, are the ones that really have done that for me. 
If you could go on your dream vacation, where would you go? I'd love to go on a tour of Europe, or New York City to see every show.
Leave a Comment
About the Writer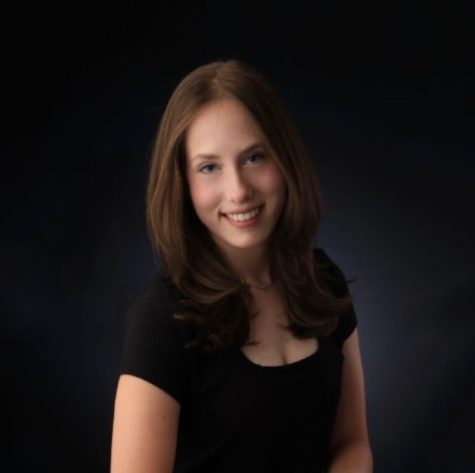 Sadie Kaminsky, reporter
Sadie Kaminsky is a senior who intends on pursuing a career in broadcast journalism while also continuing her acting career. She is apart of the Executive...