Ivan Silverberg, English teacher
What is your name and department? Mr. Ivan Silverberg, English department.
What is your favorite food? I have so many favorite foods. The food that I'm craving right now would be a plate of hummus with some olive oil and paprika on top and some freshly made pita bread. 
Do you cook a lot? Every day. Every day I cook. Food prep is a big part of our household, so we'll usually make breakfast, whether it's eggs or oatmeal. Lunch is usually like whatever's left over from dinner the night before, but we cook every night, we'll make rice or chicken or pasta, sometimes we'll make homemade pizza, always some vegetables, so food prep is a big part of what we do. 
People have told me that your breath always smells like coffee. What do you say to that? I would say that's accurate. I'm a big coffee drinker. I drink at least 2 big cups a day. 
What's your favorite coffee? I like a medium roast. I drink it without anything in it and I do the pour-over method because I like the taste of the coffee. Coffee is a ritual, it's a big part of my day.
What other foods do you like to cook? I like making pancakes because it's a communal event, we have the family over and everyone loves pancakes and they all have a favorite type. Some like buttermilk and my daughter likes banana chocolate chip pancakes. I like to get everyone involved and cook pancakes together.
What was your favorite vacation? I've been on a few vacations, the most recent one was Peru, and I went to Peru to do a hike, it was the Inca Trail hike. It was a 26-mile hike on the Inca Trail, it was three nights and four days. We camped in between each leg of the hike and the hike ended at the Sun Gate which is the entrance point to Machu Picchu, which is the ancient citadel from about 500 years ago, the centerpiece of the Inca Empire, that was this summer. A few years ago I went to Central America to do a volcano hike in Guatemala. I hiked three volcanoes, one of which was an active volcano. 
If you could do any other job in the world, what would it be? I would be a magician. I loved doing magic as a kid, and I'll still do a few magic tricks now but I'm not very good. But still, if I were to change careers, I'd be a professional magician.
What inspired you to start teaching? Helping people find their way. We all grow up and we need help along the way. I had people help me along the way as a teenager, so I knew this was something I needed to help younger people with. Whatever the focus is, my main focus is teenagers and helping them manage their adolescence.
Leave a Comment
About the Contributor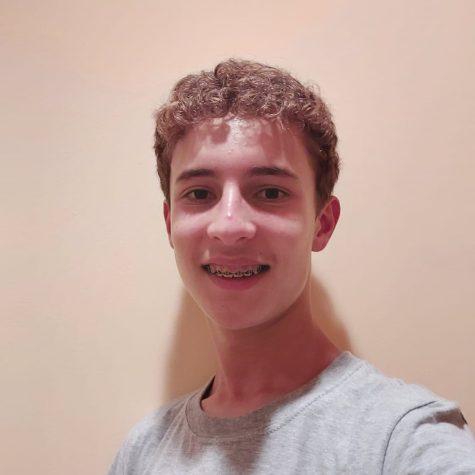 Yoni Soloveychik, Reporter
Yoni Soloveychik is a freshman at Niles North. This is his first year writing for NSN and he is a big hockey fan.