Gerard Piqué's retirement: the end of an era
Legendary FC Barcelona soccer player Gerard Piqué officially retired from professional soccer on Thursday, November 8, ending his last game halfway through due to receiving a red card.
He is seen as one of the most decorated players of all time, most notably winning the Champions League four times with Barcelona,  a World Cup with Spain, three Club World Cups with Barcelona, eight La Liga titles with Barcelona, a Euro Championship with Spain, and a Premier League title with Manchester United. 
Unfortunately, during his last game against Osasuna, he received a red card during halftime due to complaining to the head referee about previous calls he had made. Although he was on the bench at the time, his chances of playing in his last-ever game fell to zero. 
For some soccer fans, this retirement and the upcoming World Cup starting on November 20 means much more than people think. An era of soccer is coming to an end, and their favorite players from the past few decades will be playing their final World Cup. Most fans consider this to be the era of the greatest players in history, or the GOAT (Greatest Of All Time) era. For many fans, Cristiano Ronaldo and Lionel Messi are the indisputable greatest players in the game's history. Setting and breaking seemingly impossible records, they stood at the top of the soccer world for over a decade. But Messi has stated this will be his final World Cup, and Ronaldo has suggested the same.
So what does this mean for the legacy of soccer?
"Seeing that this is both Messi and Ronaldo's last World Cup makes me extremely sad as I've grown up watching these two outstanding players play," Barcelona fan junior Mark Yonan said. "The fact that this will be their final time in a World Cup makes it an emotional year because you realize they'll never do it again. It is also very sad seeing Pique retire as he has been one of the best center backs in the history of the sport, and his moving away from the sport brings a lot of sadness as he has been one of my favorite players ever. I have always loved watching him play at Barcelona since I was very young."
"Since I started watching soccer at six years old, my idol has always been Messi. For me, he's the best player to ever do it," soccer fan junior Dany Sticlaru said. "Watching the way he dances around the field has always fascinated me. He's an alien, our world doesn't deserve him."
Other notable players who will most likely be performing for their last time on the World Cup stage include Neymar, Dani Alves, Thiago Silva, Robert Lewandowski, and Karim Benzema. A few legendary players, such as Gerard Piqué, Sergio Ramos, and David De Gea did not receive a call-up for the World Cup, and this was planned to be their last. 
Although the World Cup is meant to be a time of joy and appreciation of the beauty of soccer, for many this one is different. It symbolizes their childhood ending and their idols retiring, which makes it a hard time for them. Each fan surely has both their country and their favorite player at heart, hoping that their last dance will be a beautiful one.
View Comments (1)
About the Writer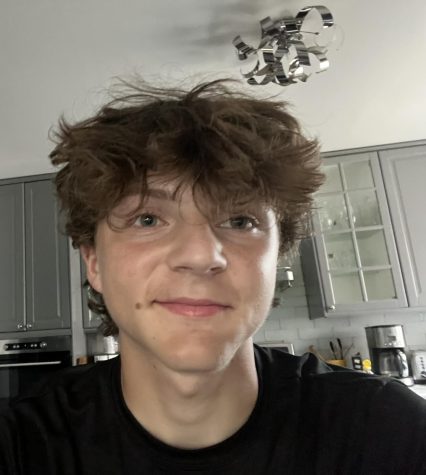 Quinn Graham, Sports Editor
Quinn Graham is a junior at Niles North and this is his first year working on the newspaper. He enjoys playing soccer, working, and hanging out with his...