New president, new future: The Inauguration of Joe Biden, the 46th President of the United States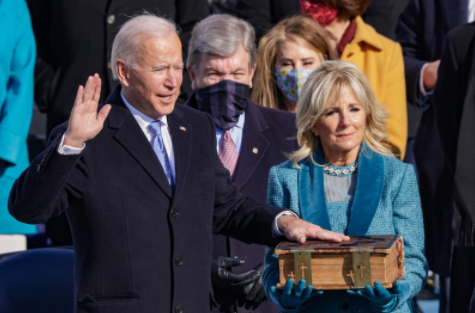 President Joe Biden's inauguration on Wednesday, January 20 looked a bit different from past ceremonies ushering in a new administration. The day's historic events included heightened security measures in Washington, D.C., COVID-19 precautions and the absence of the outgoing President, the first time that's happened in more than 150 years. Still, the unprecedented day managed to close out with fireworks and inspiring messages of unity and hope. 
Administered by Supreme Court Justice Sonia Sotomayor, Vice President Kamala Harris took the oath of office, officially becoming the first female, first Black and first South Asian vice president at noon. Joe Biden completed his oath of office shortly afterwards, which was administered by Chief Justice John Roberts.
The inauguration featured several celebrity performances, including a rendition of the National Anthem by Lady Gaga. Jennifer Lopez sang a medley of American musical selections including "This Land is your Land" and "America the Beautiful," and Garth Brooks performed "Amazing Grace." Amanda Gorman, the nation's first-ever youth poet laureate, also delivered a poem in which she challenged Americans to leave behind a country better than the one we were left and unify.
Biden quickly got to work in the White House by signing a flurry of executive orders, memorandums and directives to agencies. Among his first actions, according to CNN, were orders to mandate the wearing of masks on all federal property, rejoin the Paris climate accord and boost federal support for marginalized communities. "I think some of the things we're going to be doing are going to be bold and vital, and there's no time to start like today," he told reporters. 
Meanwhile, Harris returned to the Capitol to swear in three new Democratic senators: Georgia's Jon Ossoff and Raphael Warnock who won Georgia's state runoff races, and California's Alex Padilla, who replaced Harris in the chamber. Their swearing-in officially gave Democrats control of the Senate for the first time since they lost the chamber in 2014. As the vice president, Harris will wield power as the Senate's crucial tie-breaking vote. 
"
Today, we celebrate the triumph not of a candidate but of a cause: the cause of democracy"
— President Joe Biden
Biden, 78, enters the White House at an unprecedented moment of crisis. A pandemic has left more than 400,000 Americans dead, The economic fallout from COVID-19 has left millions of people in desperate need of help. But Biden has remained optimistic in spite of the struggles and has vowed to be a president for all Americans, including those who did not vote for him in November.
"Today, we celebrate the triumph not of a candidate but of a cause: the cause of democracy," he told the American people in his inauguration speech. "The people, the will of the people, has been heard, and the will of the people has been heeded. We've learned again that democracy is precious, democracy is fragile, and at this hour, my friends, democracy has prevailed."
Leave a Comment
About the Contributor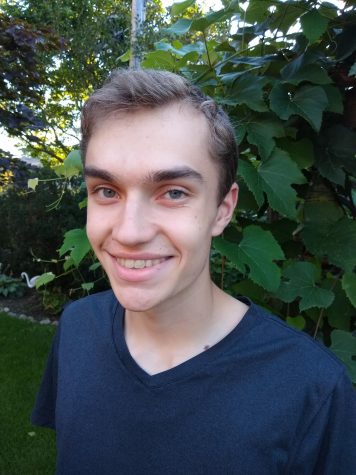 Aiden Stanciu, Managing Editor
Aiden is a junior at Niles North who has been part of the North Star News team since freshman year. He hopes to one day pursue writing as a full time career...