Shop, but don't drop
Due to the stay at home order, Illinois essential businesses and operations will stay open, but their selling practices may differ. Customers need to shop smart and safe during these difficult times. 
Everyone should be aware of special shopping hours at their local stores to respect and protect vulnerable populations. These Illinois stores reserved these time frames for those at a higher risk of getting COVID-19. Menards established a new no-entrance policy to children under the age of 16 and stores may follow suit. 
These Skokie businesses made up of restaurants, supermarkets, pharmacies, retailers, and services have switched to delivery, in-home services and/or curbside pick-up. Consumers who go to food-related services should remember to physically distance themselves.
Also, consumers shouldn't panic-buy or hoard unless it's necessary. Be mindful because other people also need access to resources. Since people need certain goods, stores can limit items purchased. 
"I think you need to stock up on what you need as if you were regular grocery shopping," NN Business Education Teacher Jean Attig said. "The only people who should stock up with 100 rolls of toilet paper are people that cannot leave their house because of medical reasons."
Attig experienced frustration while shopping during this pandemic. "I think it's crazy that I can't find flour at the store. How much do you really need?" 
Remember to be considerate while shopping by going during certain hours only, physically distance from others, and purchase necessities only.
About the Contributor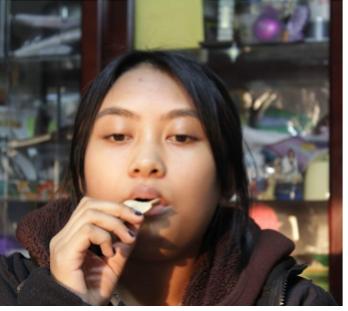 Lanie Mae Rasay, Content Editor
Senior. Filipina-American. Raised in Vegas. She is the VP of PASA, part of Climate Change Club, and interested in several other clubs. She spends the rest...