U.S. Congress finally passes anti-lynching law
The Emmett Till Anti-Lynching Act, named after a 14 year old victim of lynching, was finally passed by the U.S. House of Representatives on February 26 after 120 years of attempt for justice. According to NAACP, this act will make lynching a federal crime and punish mobs who try to take the legal action into their own hands.
"I'm surprised they didn't make this a law to begin with," Niles North social studies teacher  Paul Torres said. "It sounds like a common sense bill that should have been a law years ago. The fact it's getting pushed through now seems way too late."
Torres further explains it seems it seems the bill can help for hate crimes not just related to race, but for religion, sexual orientation and more. 
"I think it would be a major civil rights victory and a tribute to the legacy of Emmett Till and other lynched victims," Niles North social studies teacher Pankaj Sharma said. 
Sharma described the bill would be "historic" if it were to pass and it's getting more accepted now because there's more advocacy for it. According to Metro Times, there was an overwhelming amount of support for this bill amongst the U.S. members with a 401-4 vote.

According to the Washington Post, we await approval from the U.S. Senate of the House's version of the bill. The Senate had their own version of the bill last year which minorly differs from the recently passed bill. After the final version, then it will make its way to President Donald Trump.
About the Writer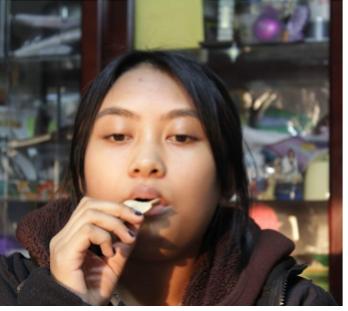 Lanie Mae Rasay, Content Editor
Senior. Filipina-American. Raised in Vegas. She is the VP of PASA, part of Climate Change Club, and interested in several other clubs. She spends the rest...