Chess team will compete in State tournament this weekend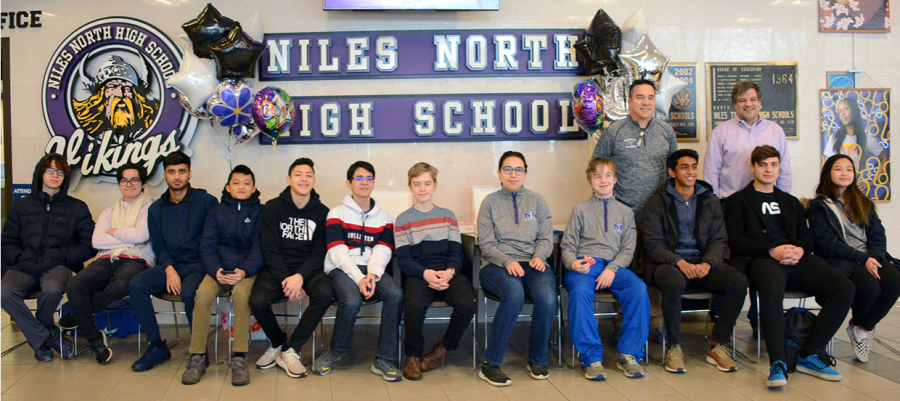 The Niles North Chess Team will compete in the State Tournament this weekend in Peoria.
The Varsity team includes:  Diana Shklover, Adam Chaparro, Jude Stephenson, Victor Misyutin, Will Wade, Jaffri Suleman, Lorenzo Anagnost, Shaan Jiandani, Stephen Delos Santos, Ethan Sucherman, Rayan Ansar, Michael Valenzuela, Ythann Cruz, Jason Melnick, Muhammad Murtaza, Henry Tran, Farzeen Farooq, Zian Rivera, Mikey Sanchez, Gian Rivera, Zain Nabeel, Thiery Tran, Ahmad Hassan, Yu Du, Shafaath Khan and Colin McKittrick.
The team is led by coaches Harry Kyriazes and Rick Meyer.