Auroris is going to Nationals

The dancers of the Auroris dance company are on their way to Nationals.  
February 25th-29th Chris Chueng as well as the selected 21 Auroris  dancers in his piece "Elemen o.p" will be driving down to Pittsburgh Pennsylvania for nationals 
Auroris is 1 of 75 out of 350 mostly performing arts high schools accepted into nationals. What is the nationals you may be asking yourself, well nationals is a huge dance convention for the top 75 dance companies to come together and compete for an award. There are many dance classes and opportunities for young dancers alongside the competing aspect. Auroris has only been to nationals 3 times according to choreographer Chris Chueng, so this is a huge opportunity for the company.
Choreographer, Chris Cheung says: 
"I wanted the theme this year to emphasize on the talents of the Auroris dancers but also to showcase my versatility as a choreographer. This, I focused my attention on the concept of "variety"  …. I'm excited for Auroris to show the nation what we're capable of and that we 're just as great, if not better, than all these performing arts schools…." 
Chris Chueng is a Niles North – Auroris alumni who now is a math paraprofessional at Niles north. He also choreographs for Auroris and the dance club YND.
Whenever you see an Aurorius dancer/choreographer congratulate them on making it to nationals.
About the Writer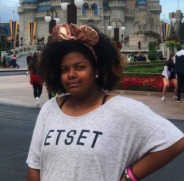 Alx Taylor, Reporter
Alx Taylor is a 16 year old Sophomore, who is a new addition to the North Star News staff. She is interested in photography, graphic design, and dance....