That's My Story, the latest NN play
Through November 11 to 15, Nile North Theatre performed That's My Story, directed by drama instructor, Annalisa Ahlman. That's My Story is inspired by mini-plays made up of stories written by different elementary students. Niles North thespians rehearse, and then they perform the mini-plays at the kid's schools. The play has been performed at Niles North since the 2011-2012 theatre season. 
How the play is made is that different schools in nearby townships, schools who request it can have students from 6 to 8 years old enter a story. The actors then pick the ones that are most fit for dramatization and work to keep the main idea of the story. After they finish practicing, they perform at the kids' schools and have one performance at Niles North. 
That's My Story has been played for many years at Niles North now, and it has become a tradition. Ahlman commented, "It's a project that people really like," Ahlman said. "Whether its high school actors getting to work on the project or it's the kids at the elementary schools that get to see the ensemble come to their school to perform, or its the authors who are writing the stories and get selected, or it's the teachers at the elementary school, it's kind of a feel-good piece that a lot of folks in the community know has happened and look forward to every year."
The actors who performed in That's My Story had to play multiple characters to fit the children's stories. Abigail Mehr, an actress who played multiple roles, commented on the experience, "My favorite parts of the process were definitely the beginning and the end," she said. "I loved reading the stories because they were really creative and it was cool to see the kids' imaginations at work. I also loved the end of the process because we had a complete show that we got to bring to elementary schools, and it was really rewarding to see the smiles on kids' faces as they watched their story come to life."
The next play of Niles North Theatre will be a Festival of One Acts that is going to be directed by Niles North students and will perform December 12-14. 
About the Writer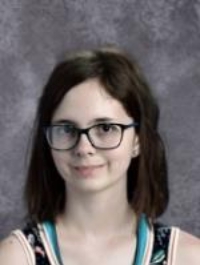 Nicole Nantz, Editor-in-Chief
Nicole Nantz is a writer and editor of the North Star News journalism team. The reason why Nicole started doing the class is so she can experiment with...