Are you addicted or do you LIKE Social Media?
The documentary LIKE will be playing in-school on November 18 during study halls, and will be presented by the Social Emotional Learning Committee and Niles North's Student Assistance Program. 
Niles North is concerned about student mental health impact by social media.  "We are working to have students from the Erika's Lighthouse/Mental Health Education Club to help to promote and possibly
attend the eventing viewing," Niles North school psychologist and Erika's Lighthouse sponsor Kerry Powell said. Erika's Lighthouse works on raising awareness in order to help break the mental health stigma. 
Assistant Principal of Students Services,  Laura Bolech, said the purpose of playing the documentary is to "empower our school community with additional information to further promote positive and healthy decision making."
Co-producer/co-executive producer Scilla Andreen said, "After producing Angst (their film to spread awareness about anxiety), I really wanted to know more about the impact of social media on our lives not just with regard to anxiety and mental health but also how it affects our relationships, our physical health and our self esteem."
According to the Addiction Center, the addiction to social media is being overly concerned, and having an uncontrollable urge to use the social platforms. A social media addict's commitment can impair other important parts of their life.
Click here for the trailer for LIKE. Come to Mental Health Education Club (or Erika's Lighthouse) on every other Thursday after school in room 1100 and keep up with them through Instagram.
About the Writer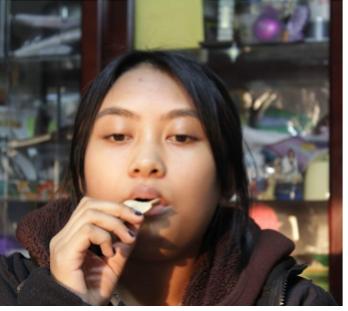 Lanie Mae Rasay, Content Editor
Senior. Filipina-American. Raised in Vegas. She is the VP of PASA, part of Climate Change Club, and interested in several other clubs. She spends the rest...