Cabinet controversies: Betsy DeVos' education department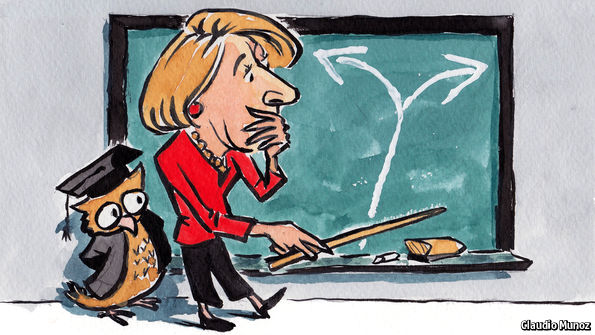 Since the election of America's 45th president, a tumultuous White House has been struggling to unify itself free from partisan lines in order to mark the start of a new administration. Added to the list of uncommon situations shaping the administration is the unusually long period of time taken by Senate to debate the confirmations of the president's cabinet selections.
On Feb. 8, 2017, President Donald Trump's nominee for Secretary of Education, Betsy DeVos, was confirmed with a 51-50 margin with Vice President Mike Pence breaking the tie. Her appointment is a most controversial one seeing as many citizens deem her unqualified based on a lack of experience and performance during confirmation hearings.
With a background in business, DeVos served on the board for Neurocore, a group of medical centers offering therapy for disorders such as depression, autism, and anxiety. Upon becoming the education secretary, DeVos stepped down from the board but announced that she will retain her large investments in the company. Democratic senators and citizens raised concerns about a potential conflict of interest, but their apprehensions were largely ignored.
During the confirmation hearings, senators also voiced unease at the notable political campaign contributions DeVos has made to Republican party members, suggesting that her nomination was simply a reward.
"The only reason senators voted for her is because her family donated loads of money," Jeff Olickal, senior, said.
Besides not being able to answer questions regarding the difference between growth and proficiency in students' learning, DeVos displayed little to no knowledge about the mechanisms of heading a department in charge of managing billions of dollars in loans. With this alone, senators began to question the qualifications that led to DeVos' nomination and took up opposition against it.
"Ms. DeVos has never taught, never worked in a school system, and she has no degree in education policy," Tammy Duckworth, Illinois senator, said. "She failed to study for her confirmation hearing and she was unprepared and unfamiliar with a foundational civil rights law that guarantees every student, including those with disabilities, the right to a quality, equitable education," Duckworth added.
With a hearing highlighting the uncertainty of her capabilities, DeVos quickly emerged as an impractical figure when commenting on her vision of gun policies in schools. Discussing a particular school in Wyoming, DeVos said, "I would imagine that there is probably a gun in the schools to protect from potential grizzlies."
DeVos also advocates for a voucher system in which federal funding helps parents pay for the education of their children in a school of their choice. With this system in place, private schools receiving vouchers would not be mandated to accommodate disabled students and funding would ultimately be pulled from public schools. Despite all these questionable situations, DeVos was able to appeal to Republican senators with her stances on privatizing education by creating for-profit charter schools and adding Christian studies as part of the common curriculum.
"I voted for Betsy DeVos because she has devoted her life to the field of education. She has an unwavering belief that parents should be in charge of making choices about their child's education," Todd Young, Indiana senator, said.
After prolonged debate and fierce opposition against a nominee seemingly lacking experience and knowledge, partisan boundaries remain strong as Republican senators continue to confirm their party's nominees. Although Democrats may take this as a defeat, the attention given to the issue of much needed education reform is enough to ensure that the American people will fight to improve the nation's schooling systems.
Information on the remaining cabinet nominees awaiting a floor vote to confirm their position can be found here.
Featured image credits to Claudio Munoz.