What to take into consideration when choosing your high school courses
Today, Jan. 20, is the last day for Juniors to register for their senior courses, and for the next three weeks, sophomores, freshmen, and incoming freshmen will be doing the same for their 2023-24 school year.
Watching the underclassmen pick out their schedules and exploring different courses during the Electives Fair on Jan. 13 and Curriculum Night on Jan. 17 generated a sense of retrospection; here are some things I learned as a graduating senior in terms of course selection, looking back on my early high school years.
Take electives!
Core classes are boring! The difference between core classes and electives is that electives showcase your interests. Electives are an opportunity for college admissions officers to judge your true personality. For example, taking English during your freshman year won't give colleges any type of impression considering you have to take it. But taking chefs might show colleges that you're interested in cooking, or newspaper production might show that you're interested in journalism. It is also another way to set yourself apart from other transcripts; colleges would rather admit a student with a transcript full of different electives than someone who took only core classes. So learn which electives the school offers! Ask your counselor or view it online. Look for electives related to your academic interests and that you find particularly interesting (spend a lot of time getting to know yourself).
Get out of your comfort zone in terms of level
Challenge yourself! Take your first AP course! Our school offers 25 different AP courses, ranging from AP Computer Science to AP Music Theory. AP courses are a great way to prepare yourself for college rigor, save money through getting college credit, and they boost your GPA. Or if you're used to normally taking harder classes, don't feel uncomfortable taking a course that isn't honors or AP; they all have equal value and you'll learn valuable information nonetheless.
Know the required courses
This is important especially for students who might consider graduating early. I wish I paid more attention to this for that reason. Get Consumers Ed and Health, for example, out of the way early on so you don't have to take it your senior year. In addition, you don't want to risk not meeting the requirements a semester before graduation; stay on top of your game. Be an active participant in your future. 
Work hard in order to become a POINT tutor
I was recommended by my Junior year AP Language and Composition teacher to be an English tutor for The POINT. It is currently 8th period in my schedule. POINT Tutors are some of our school's most intelligent and hardworking students. It is an amazing opportunity to help other students and showcase your abilities. It's a great way to get involved in the school community and it looks amazing to college admissions officers.
Don't fill your schedule with free periods, extra lunches, and early release/dismissal
Don't grow to become lazy. Always fill your schedule with courses that you feel will help you learn. There is no point in wasting your time getting extra sleep or breaks when you could be taking full advantage of all the school has to offer. Education is a privilege that not everyone has access to, so make use of it. You only go through high school once, so take as many classes as you can.
These are just a few pieces of advice in order to help you get the most out of high school. High school is an enriching experience full of educational opportunities. Overall, the most important thing though is to have fun. Bask in the fact that you have the privilege of education and make it easy on yourself to learn.
Leave a Comment
About the Contributor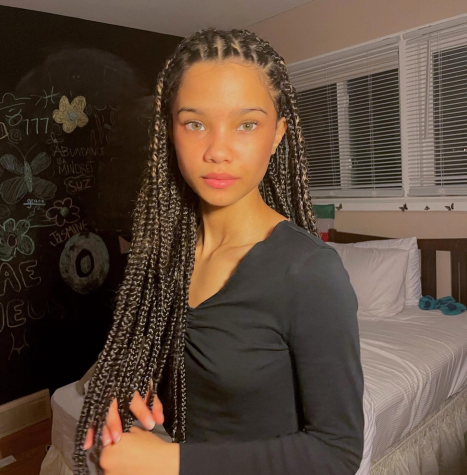 Jasmine Nichols, Reporter
Jasmine Nichols is a Senior at Niles North who aims to write about contemporary issues within the black community. She enjoys learning about black history,...