Rock Classics Revisited: Queen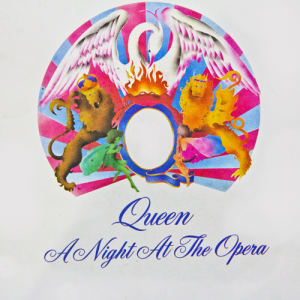 Ethan Brown
January 18, 2012
Hang on for a minute...we're trying to find some more stories you might like.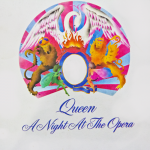 When North Star was in print, album reviews were one of our favorite topics to write about. Recently, we wrote about Kanye West and Jay-Z's 2011 collaboration album, Watch The Throne. Now that northstarnews.org is online, we promise not only to continue these reviews, but also to add a new dimension to them. It can be easy to find good music being made today, but how easy is it to find good music made several decades ago? Every few months we will feature a different band, covering their albums, hits and anything else one needs to know about them. We hope that you will enjoy this segment, but most of all, we want you to listen to the music and tell us what you think.
Even if there are people who have never heard of Queen, a person would be hard pressed to find someone who has never heard a Queen song. A basketball or football stadium would never be complete without the sports anthems "We Will Rock You" and "We Are the Champions." Hits like "Bohemian Rhapsody" and "Another One Bites the Dust" have continually aired on radio since their release. But how did Queen begin? And why did they end?
Drummer Roger Taylor and guitarist Brian May, the first two members, met with singer Freddy Mercury to form the band. It took them awhile to locate a bass player, but after finding John Deacon the group began recording their first few albums, titled Queen, Queen II and Sheer Heart Attack. It wasn't until the third album that Queen managed to achieve global recognition. It was already apparent from these albums what a brilliant singer Mercury was. He matched his singing with outstanding and incredibly charismatic live performances.
Mercury led a wild lifestyle. Unfortunately, his reckless attitude and diagnosis of AIDS in 1987 led to his tragic death as a result of the disease four years later.
If Sheer Heart Attack was a success, Night at the Opera was on another level both musically and commercially. With this album Queen gained international acclaim. Night at the Opera is one of Queen's most versatile albums. It opens with the vitriolic, metal sound of "Death on Two Legs", which alludes to the band's less than amicable relationship with their first record company, Trident. (Even though Sheer Heart Attack had been a success, Queen saw none of the money.) After this song one might think that the whole album was written in this fashion and  hope for no headache by the time the album is over. Instead, Queen proved that they were able to go in many directions at once. Some of the best songs on this album include the folksy, Peter, Paul, and Mary-like "'39," which describes astronauts voyaging in space, but come back only to discover that they are now 100 years in the future (yes, guitarist May was an astronomy major). This is also one of the few Queen songs on which Freddy Mercury does not sing. Instead May handles the vocals in an excellent fashion. Mercury wrote one of the best songs on the album, the ballad "Love of My Life,"  about his lifelong friend, Mary Austin. Of course, almost everyone has heard the last song off the album,"Bohemian Rhapsody." The "Momma, I just killed a man" sequence is one of the most brilliantly crafted Queen pieces and showcases both Mercury's songwriting skill and his beautiful voice.

After Night at the Opera, Queen went on to make several albums, almost all of which were somewhere between huge and modest successes. But nothing could parallel their live performances. A great way to witness this is to listen to Queen's live album documenting their last live performance as a band, Live at Wembley Stadium, 1986. The performance is remarkable and Mercury shines as a stage craftsman. Queen kept making albums until the end. Innuendo, the last album that Queen finished with Mercury before his death was quite good, considering their frontman was dying. Queen really did keep writing until the end. They finished their last album, Made in Heaven, without Freddie but used material recorded with him.
Night at the Opera was just one album, but it is Queen at their best. The different styles of music that Queen embodied as performers were part of what made them and their albums great.