Niles North takes on Pro(m)ject Runway
With prom just around the corner, students everywhere have searched for the perfect outfit for their special night. This year, new prom fashion trends are popping up on platforms like Instagram and Tiktok, so it's out with the old and in with the new.
Prom in the early 2000s was full of bedazzling, massive bows and extremely high-low dresses. The tuxes were simple, with no frills, just a classic black-and-white look with a pop of color somewhere. For the time, this was the coveted look that so many high school students wanted. 
This look stayed consistent throughout the years, maybe toning down the jewels and details, tuxes were tuxes, but the formal look of prom remained the social norm. Flash forward to later years and the concept of what prom attire looks like has changed dramatically. This prom season, we're seeing a whole bunch of new looks. Here are 4 that have taken the 2023 prom season by storm.
"I went for a more formal look, a long silk dress with a corset top," senior Chloe Delos Reyes said. "It's simple but I like it a lot. I've also seen those floral dresses that are a bit more casual and I think it's a cool new look."
Those floral dresses are made by brands like V. Chapman and Loveshack Fancy. Versions of this can be very extravagant, with lots of ruffles and tool. Some, however, are made from cloth and look more like sun dresses than traditional prom dresses. This is a more "preppy" take on prom and they've slowly begun popping up more and more over social media. If you're looking for a dress to wear more than once, a dress like this would make a great addition to your wardrobe after prom.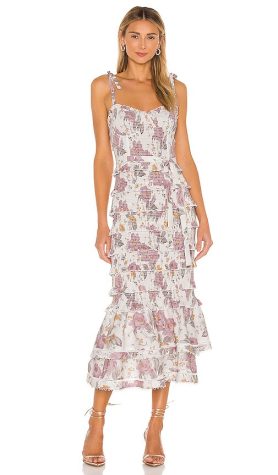 This look isn't a new one, but jumpsuits have become a more popular option to wear as well. They're class and timeless and super practical to wear for other events down the line, compared to some more extravagant dresses, but are upscale and formal in their own way. Worn with heels, sneakers, or anything in between, it's a great option for customizations to fit your vision.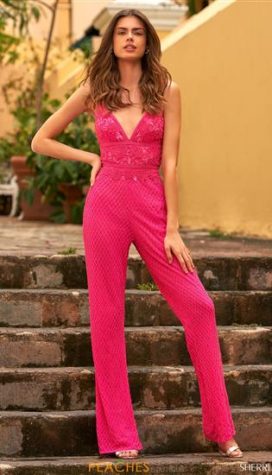 Tuxes aren't just the black-and-white numbers we've all seen before. Beyond vibrant colors in all shades, tuxes and dress shirts with prints have also gained popularity. Anything from cheetah print to florals, to snake print, the possibilities are truly endless. It can be a fun way to show off your personality and try out a bold new look. There's no doubt that looking back at photos from the night will be anything but exciting and a reminder that there's no better time to get out of your comfort zone.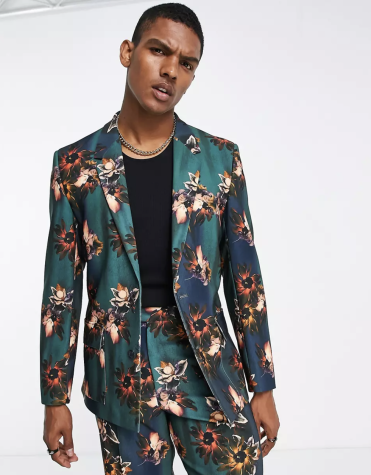 "They're fire as long as you know how to style them," junior Joe Andrade said.
Slip dresses are a trend dating back to the '90s. They're sleek and classy and were a popular choice of dress back then. However, moving into the mid-2000s, many went for the more extravagant look and the simple slip dresses moved further out of the picture. In 2023, a vintage resurgence is on the rise, especially in the '90s and Y2k fashion. Slip dresses are usually found in mid and long-length styles. It's fairly easy to dress them up and down, so depending on how formal you want to get, this may be the dress for you.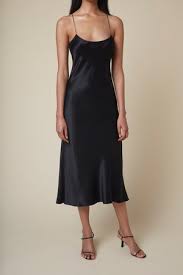 "I'm wearing a lavender slip dress from Rat and Boa," senior Bella Kaminsky said. "I wanted to choose a dress I could wear again for other occasions. I see no issue in terms of length and it not being "formal enough", I'm sure those taking the midi route will be far more comfortable too."
At the heart of it all, prom celebrates the school year and all you've accomplished. To feel your best, you'll want to wear something that makes you feel like you and that doesn't mean it has to be completely over the top and expensive. Social media pressures students to fit the mold and follow the viral trends, but the choice is completely yours. The world is your runway, so you can never go wrong with an outfit that makes you feel confident. That is something that'll never go out of style. 
Leave a Comment
About the Contributor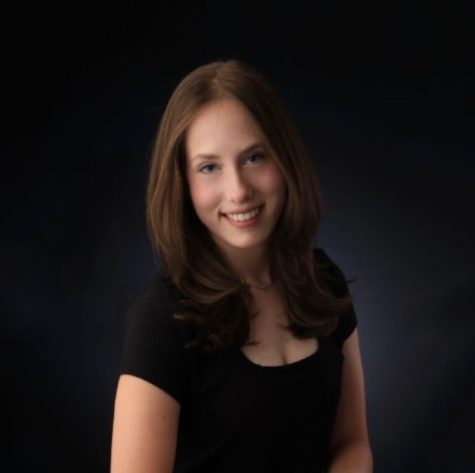 Sadie Kaminsky, reporter
Sadie Kaminsky is a senior who intends on pursuing a career in broadcast journalism while also continuing her acting career. She is apart of the Executive...