M3GAN is flawed, but a comedy for sure
January, the time of the year when any moviegoer's calendar is vacant. A time when it seems as if all of cinema's most brilliant minds agree not to release their films. As the Oscars await the last year's autumn films and the blockbusters prepare for the summer, January is the middle child that receives none of the cinematic love.
Cheaply written and directed genre movies that studios have little hope in are plopped into theaters, and at a glance, M3GAN fits perfectly into the foray. Essentially, it is a horror-thriller about an advanced android that appears helpful but rapidly goes awry. It hardly gets more cliche than that.
Yet as it became a magnet for social media sensation and attained a 94% on Rotten Tomatoes, an anomaly for a film of M3GAN's nature, I became compelled to put aside my prejudice and give it a chance. In doing so, I found not a tiresome trainwreck but a film that knows what it is supposed to be, a popcorn movie, and knocks it out of the park as such.
Before it enters its stride, however, M3GAN begins with a sluggish first act.
Newly orphaned young girl Cady moves into her Aunt Gemma's house after her parents both die in a car accident. Gemma, a worker for a high-tech toy company, is secretly developing a state-of-the-art lifelike android named Megan. As Cady keels over with boredom in Gemma's lifeless tech house, Gemma haphazardly test-runs Megan as a friend of Cady, unaware of the horror that will ensue.
As the homeschooled Cady becomes increasingly attached to Megan, she loathes interaction with anyone else and throws a fit when displaced from the doll.
As more and more parents turn a blind eye to their young children's concerning iPad usage, M3GAN captures the zeitgeist in a way.
But that is not to label M3GAN as some sort of cautionary tale drama, it is a blast. As M3GAN begins to fly off the rails, the predicaments it instigates are insane and shocking, and whether intentionally or not, hilarious. It is best to go into this blind and you will be thrilled. Any dramatic moment, however, was uninspired and ineffective, which is evident of a larger lack of quality.
It's like a Big Mac. Is it gourmet and finely crafted? Certainly not. Yet you can't help but enjoy it despite its flaws because it tastes great. M3GAN is just that, and sometimes that's all a film needs to be.
Leave a Comment
About the Contributor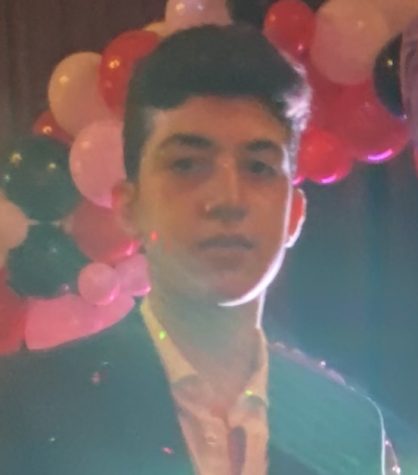 Sam Dababneh, Reporter
Sam Dababneh is a Freshman at Niles North High school. He is passionate about music, film, and writing. This is his first year on North Star News.