The evolution of Kelly Marie Tran: from Star Wars to Raya and the Last Dragon
The Hollywood world is a tricky one. Sometimes people build a career over time and get noticed, or they get that one lucky role. You can't control how it works. That is the case for Kelly Marie Tran when she got the role of Rose Tico in the highly controversial film Star Wars: the Last Jedi (2017). We will be looking at the evolution of Kelly Marie Tran
Kelly Marie Tran's most recent role is the new Disney princess, Raya, who is the first Southeast Asian Disney princess. 
The role meant a lot to Tran, especially in light of the recent Anti-Asian violence happening amid the pandemic. As she talked about on the Ellen Show, "It's such a difficult time for the Asian-American community, and I think it hits everyone different…. I think for me, something that has been really strange about it is that I'm here talking about Raya….and having that sort of dichotomy of celebrating this part of the world and then also acknowledging these horrible things that are happening at the same time, has been a really wild experience."
 Though Raya and the Last Dragon was met with praise, and Tran's performance was celebrated, this wasn't always the case for the once unknown actress. 
Tran was born on January 17, 1989 in San Diego, California. Both of her parents were Vietnam War refugees. To make ends meet, her father worked at a Burger King and her mother worked at a funeral home. 
Tran's first roles were minor ones, CollegeHumor and improv stages, but then the lucky strike hit. Tran was hired to play a new character in the Star Wars universe, Rose Tico, in Star Wars: the Last Jedi. This role catapulted Tran into stardom and into the public's ire. 
It is no secret that Rian Johnson's Star Wars: the Last Jedi was a polarizing film for many Star Wars fans, but like many times before they took out their anger on the actors, specifically, Kelly Marie Tran. 
Tran was met with a prevela of racist, sexist, and overall horrible comments that filled her social media feed to the point where Tran had to wipe her Instagram. 
This harassment greatly affected her, as revealed by an essay she wrote for the New York Times that was released August 21, 2018, Kelly Marie Tran: I Won't Be Marginalized by Online Harassment. In this essay she speaks for the first time about what happened, and how it affected her career and her personal life. 
 "It wasn't their words, it's that I started to believe them," she wrote. "Their words seemed to confirm what growing up as a woman and a person of color already taught me: that I belonged in margins and spaces, valid only as a minor character in their lives and stories."
Tran didn't do any big movie roles after that movie until Raya and the Last Dragon, even her appearance in Star Wars: the Rise of Skywalker(2019) was basically non-existent. 
"I left. I said no to a lot of things," she stated on the Hollywood Reporter. "It felt like I was just hearing the voice of my agents and my publicity team and all of these people telling me what to say and what to do and how to feel. And I realized, I didn't know how I felt anymore."
Kelly Marie Tran went from unknown star to a Disney Princess, and as she has stated, "I was so afraid and put so much pressure on myself starting out…But I'm a much stronger person now, and I have the tools to react to those situations when they happen. I'm not afraid anymore."
About the Writer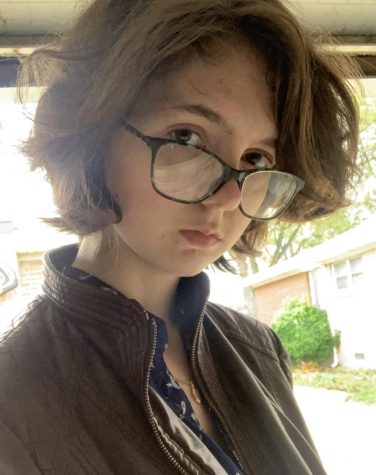 Nicole Nantz, Editor-in-Chief
Nicole Nantz is a writer and editor of the North Star News journalism team. The reason why Nicole started doing the class is so she can experiment with...