Telling it how it is: Oprah Winfrey interviews Prince Harry, Meghan Markle
Sensitive material: this article mentions suicide 
On Monday, March 8, former members of the Royal Family Prince Harry and Meghan Markle went on Oprah to discuss the events that led them to leave the palace. 
The interview covered a wide scope of factors, ranging from when the couple first got married to where they currently are today and what their plans are for the future. Oprah left no ambiguity when asking the couple questions – hammering them on events that the general public was dying for more clarity. 
North Star News has recapped the main talking points of the interview for quick reading, but you can watch the interview in its entirety here on CBS for more in-depth explanations. 
In short – the couple felt as if they were not getting the support they needed. 
When asked about the circumstances that led up to their departure, both Meghan and Harry felt that they were "trapped" and "lonely". At one point, Meghan revealed that she was contemplating suicide because she was not allowed to leave the house while British tabloids were perpetuating malicious rumors. Meghan compared her experience of marrying a prince with The Little Mermaid: "She falls in love with a prince and because of that she loses her voice". 
When Meghan tried to reach out for help, she was met with nothing. "I was told that I couldn't, that it wouldn't be good for the institution." Harry also admitted to being ashamed to ask for help, because of past experiences regarding the institution's view of mental health. 
Meanwhile, due to external and internal pressure from the media and from the Royal Family, Prince Harry felt as if "history was repeating itself"; he was afraid that what happened to his mother, Princess Diana, was going to happen to Meghan, but with the extra factors of "race and social media", thus making him feel like he was "trapped within a system". 
Throughout the interview, the couple made it clear that they were not the ones who wanted to give up their titles; they only wanted their duties and responsibilities shortened, but in February, Buckingham Palace released a statement saying how they would not be returning and that they are giving up their honorary duties. 
Further driving the couple to leave the palace was the concern of Archie's (the couple's first baby) skin color. Meghan revealed to Oprah that when she "was pregnant, concerns and conversations about how dark his skin would be when he was born" popped up. "People were concerned with how dark Archie's skin would be," Harry confirmed the conversation, saying that he was the one who relayed it back to his wife. The couple denied revealing who was present in that conversation, saying that it may cause damage to their reputation. 
"
I've never blindsided my grandmother. I have too much respect for her [to do so]"
— Former Prince Harry
Despite rumors perpetuating that Meghan and Harry's relationship with the Queen was estranged, the couple cleared it up that they get along "just fine."
Following the interview, Buckingham Palace released a statement on behalf of Queen Elizabeth on Tuesday, March 9, saying how "saddened" they were "to learn the full extent of how challenging the last few years have been for Harry and Meghan". 
After leaving the royal life behind, and moving from Canada to Santa Barbara, the couple has a few projects in store, partnering with Spotify and with Netflix, as well as working with their charity foundation, Archewell.  
About the Writer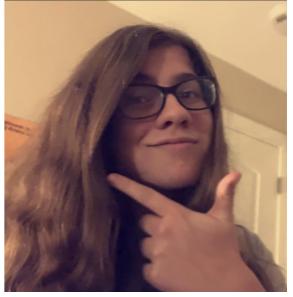 Olivia Frey, Managing Editor
Olivia is a current sophomore here at Niles North. She partakes in basketball and soccer and is interested in reading, writing, history, and the internet....