Amazon Fresh grocery store coming to Morton Grove
In the beginning of 2021, an Amazon Fresh store is coming to Morton Grove. Because these stores are brand new and high tech, could this put Morton Grove on the map?
What is an Amazon Fresh store?
Amazon Fresh grocery stores are introducing a new type of shopping through high-end technology such as Amazon Dash Carts and front door sensors.  Amazon Dash Carts are a new way to shop without having to go through a checkout line. These carts use sensors to track the items you put in your cart, so you can minimize the time spent at the grocery store. The cart cooperates with an Alexa grocery list so you will never forget what you need. When you finish shopping, all you need to do is simply walk out of the store and your receipt will then be emailed to you.
When exactly should we anticipate this kind of store coming to our town, and where should we find it?
This grocery store is expected to come at the new "Sawmill Station", on Dempster and Waukegan. Other retail stores such as  Kohl's, Dollar Tree, Starbucks, Aspen Dental, and Raising Canes Chicken Fingers populate the area well. The "Sawmill Station" opening was expected in the fall of 2020, but due to COVID-19, that plan was delayed, thus, Amazon Fresh is now expected to open in the first quarter of 2021.
What could this mean for Morton Grove? 
Only a few Amazon Fresh grocery stores have actually opened, making their arrival very popular; opening an Amazon Fresh store here could put a spotlight on Morton Grove. Since the store utilizes Amazon tech, Amazon Fresh creates a whole new way of shopping. But if the store went through so much hassle to implement modern technology, why even bother opening an Amazon Grocery store in the first place when everything you ever need is at your fingertips? The answer is quite clear: while Amazon Prime remains high-speed in terms of delivery, it still would not be as fast as receiving your food immediately. Amazon Prime may be able to deliver a new laptop, or some pencils, but when it comes to certain foods, it's all about the timing, and frozen foods can't stay frozen forever.
View Comments (1)
About the Contributor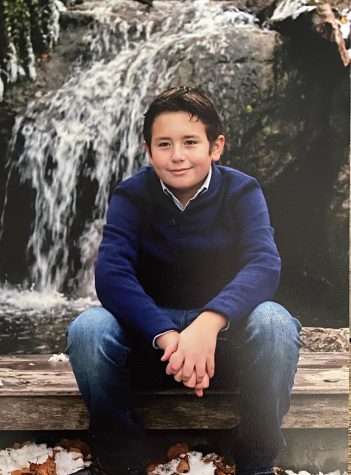 Ryan Zdrentan, Reporter
Hi I'm Ryan Zdrentan, a 14-year-old Romanian. I love baking and do it whenever I can.