NN celebrates our 2020 retirees
Sharon Ernst, Administrative Assistant
by Nicole Nantz
 What is your job at the school, and how long have you had your job?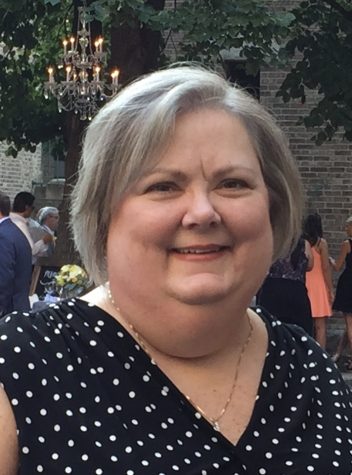 "I am the assistant to the Assistant Principal for Operations, Mr. Marlon Felton.  I have been in this position at North for 21 years."
Did you ever have another job, if so what was it?
"I had one other job while working at North, I was the clerk in the Math Resource Center for one year, then I moved to my current position."
What is your favorite memory of your career while working in Niles North?
"I have so many good memories from my years at North it is hard to pick just one.  I would have to say it has been very rewarding to get to know students over the years and then have them come back to visit while in college or beyond; just being able to see how students have grown into adults."
What do you hope students take from their experience in Niles North?
"I hope the teachers and support staff at North have helped prepare our students to be successful in college and in life beyond. I always told my own children that high school would be some of the best years of their life and they should appreciate that time, work hard but also enjoy that time as much as possible; I hope the students at North had a great high school experience both academically and socially and are ready for college and then a career."
How do you plan to spend your retirement?
"When I retire at the end of June, I plan to take the summer off and relax. Although I have had vacations every summer I have worked year round in my position at North so I have not had summers off.  This summer I plan to relax and enjoy the summer.  I plan to spend time with my grandchildren and enjoy my family.  I know it will be an adjustment to not go to work everyday so if I decide I'm not comfortable not working I will look for a part time job or an opportunity to volunteer.  I have really enjoyed my job and my time at North but look forward to this next chapter, to see what it holds for me."
---
Ann Goethals, English 
by Anne Fetiere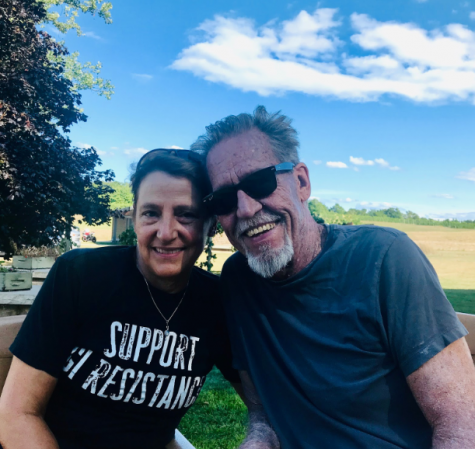 English teacher Ann Goethals retires after 30 years of teaching at Niles North High school.
Goethals has been teaching English for 33 years. She stepped out of the classroom for 2 years and started a program called P.A.R which stood for Peer Assistance and Review. During those two years, she helped teachers who were new to the district. Goethals was awarded teacher of the year in 1999.
In her many years as a teacher, Goethals says her most precious memories were when she convinced her students that books and the concepts that they carried were worth their time. 
When asked what she wanted her students to take away from her class she stated that " I want them to believe, that they are agents of their own lives and they are agents for change." Goethals then added, " They don't have to sit back and let the world happen to them, that they have the power and the intelligence to go out and make the world happen." 
"She has helped me with becoming a better writer," said Michaela Odume a former student of Goethals.  "I was struggling and she made it better for me to adapt because English in high school and English in Junior high are two separate things. She always pushed us to be better and she was a funny teacher."
" Every teacher should have a professional gift that is to teach with a true partner – someone who complements your strengths and fills in the gaps of your weaknesses," said history teacher Sarah Stucky. " Every teacher should have a partner who challenges you to bring your best self as much as possible and reminds you that teachers, too, are human beings, and it's ok to have a bad day, and it's OK to let students have bad days too. Every teacher should have a partner who is also a scholar, who loves their field deeply, and who is never satisfied with what we did last year.  Every teacher should have a partner who is their friend.   I am among the lucky few who got to partner teach with Ms. Goethals.  While I'm excited that she gets to have fabulous adventures without worrying about having lesson plans done for Monday morning, I will miss her tremendously."
Her final words to teachers who are new to the district are  " Keep learning, forgive yourself for your mistakes, be patient with yourself, and that your greatest teachers are your students."
Goethals did not always know what she wanted to do after completing college but she had one dream which was to write the next great American novel. While she writing she and facing rejections from magazines Goethals also worked in the food industry,  was an office manager, cleaned houses, and worked as a seamstress. She always reminds her students that it takes time to figure out who you are and what you want to do. "There's no hurry you'll find yourself, you'll find your right place in the world, but it's not magic," Goethals said.
Goethals has kicked off her retirement with some writing and plans to help her community. She plans to start volunteering for her alderman in Chicago. She also plans to continue teaching this could be helping college students with their essays or helping adults learn how to read and write.
Before the pandemic hit Goethals and her husband had planned trips to England, Germany, Costa Rica, Puerto Rico, and Mexico. Now they plan to travel by car to do the civil rights loop, go to Memphis, and possibly see their daughter run the San Francisco marathon at the end of July.
Goethals has a daughter and a son. Her son Johnny is 27 years old and has been a paraprofessional at Niles North for two years. He is finishing his teaching degree at UIC and plans to become a high school social studies teacher. Her daughter Sophie is 23 years old majored in political science and recently graduated from Cal Berkeley one year ago. Just like her mother, she is figuring out what it is she wants to do.
---
Susan Ranft, World Languages
by Sabha Fatima
Spanish teacher and Spanish Honor Society/Machu Picchu Chapter sponsor Susan Ranft will be retiring this year. We wish her the best of luck in her future endeavors and in this new chapter of life.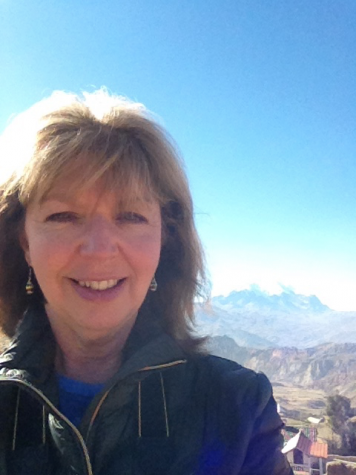 Things To Know about Mrs. Ranft:
What did she teach at Niles North and how long has she been teaching?
"Hi! I've been teaching Spanish at Niles North for 29 years, my first teaching job."
Did she have a different career before teaching? What was it?
"Prior to teaching, I worked in accounting for almost ten years."
What is her favorite memory from her teaching career?
"I have so many favorite memories, I should really write a book! Traveling with students has provided some of the best experiences because I get to see them use what we've been learning in class, make friends in other countries, and have their worldview open up tremendously. My favorite memory in the classroom was one year when we were watching Motorcycle Diaries, and during a scene where all the actors were at a party dancing, two students in the class suddenly got up and started dancing. Before you knew it, the whole class was on their feet dancing, looking like we were an extension of the movie!"
What does she hope students take away from her class?
"I hope students leave my class with a curiosity about the world, an appreciation of other cultures, a respect for our planet, and a joy for learning that will last a lifetime!"
What does she plan to do after retiring?
"How will I spend my retirement? I am so excited to start this next chapter of my life! I have so many ideas, most of them crazy, but all having to do with continuing to contribute in some meaningful way to making the world a little better, as social justice is a passion of mine. I'll be working very hard on this next presidential campaign."
What is her favorite place to travel?
"My favorite travel spot is anywhere that Spanish is spoken! Probably topping the list is Nicaragua, it's such an interesting place."
Does she have a favorite book or movie?
"I have so many favorite books and movies, where would I start? If you haven't seen Parasite, I highly recommend that and I also love most movies by Quentin Tarantino or Pedro Almodovar. One of my favorite authors is Barbara Kingsolver, but my favorite book of all time is Don Quijote."
More about her kids, pets, and hobbies:
"My husband is a Niles North grad, and we've been married for thirty years! We have two amazing daughters, a NICU nurse in Cleveland and a very talented event planner in Austin, and several furry friends at home. My hobbies are gardening, hiking, and bike riding."
Does she have any parting words for Niles North?
"Parting advice? Put your phones down and look around! Talk to people, make a new friend, BE a friend! Show your appreciation and don't be afraid of what other people think or might say. This is YOUR life – LIVE IT!"
---
Frank Sticha, Science
by Nicole Nantz
What do you teach, how long have you taught, and where have you taught?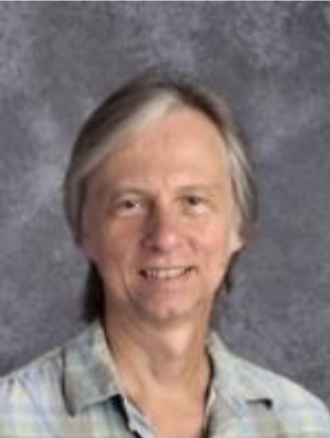 "I have mainly taught high school Chemistry though I really began teaching when I was in graduate school in the early 80's, a college Chemistry for Non-Science Majors class at the University of Illinois at Chicago.  I guess I really began teaching when I was a teen in Sunday School.  For high school, I have taught 35 years, starting at St. Ignatius College Prep in Chicago teaching Biology and Chemistry."
Did you ever have another job or career other than teaching, if so what was it?
"Although I have done other jobs for money, (I worked for 13 months in the early 80's at Northwestern Medical School in Chicago in the Department of Pharmacology doing tissue culture for several neuroscientists), I have had only one career."
What is your favorite memory from your teaching career?
"I really can't answer favorite questions (song, movie, a memory from teaching, etc.) very well.  Let's say I have had many."
What do you hope students took away from your class?
"I hope they will remember how to think clearly and approach problems in their lives with a plan, always comparing their specifics to the reality of the world…and to be kind."
How do you plan to spend your retirement?
"My oldest child is days away from delivering our first grandbaby.  I guess I'll start there."
---
Retirement congratulations are also extended to:
Ana Rios-Murphy, World Languages
Leave a Comment