Sony offers two free PS4 games amid COVID-19 until May 5
No, this is not just for PS Plus owners. Sony is offering gamers two games that will be free to keep forever amid COVID-19 as part of the Play At Home Initiative.
On a PlayStation Blog post, SIE president and CEO Jim Ryan announced that these games will be available to download for free until May 5 as part of their new Play at Home Initiative, which offers free games to the players and funds independent game developers during the pandemic. Once a user has redeemed the games, they will keep them forever.
"During these days of physical distancing, fans have turned to gaming for moments of respite and enjoyment," Ryan said. "At Sony Interactive Entertainment, we are privileged to bring this much-needed entertainment. We know this is just one small step and we are thankful to be able to offer this support to our players, our communities, and our partners."
The two games that are currently available for free are Thatgamecompany's Journey as well as Naughty Dog's Uncharted: The Nathan Drake Collection.
Journey is a beautiful adventure game following a traveler exploring across ruins and sands with breathtaking visuals and a gorgeous Grammy-nominated score.
Uncharted: The Nathan Drake Collection is a remastered collection of the first three games in the award-winning Uncharted series following the thrilling epic of Nathan Drake. So technically, you'll be getting four free games.
Each game has been refined by developer Bluepoint Games with new quality-of-life changes, such as an updated resolution and framerate, while staying true to Naughty Dog's original vision.
Journey and Uncharted: The Nathan Drake Collection are available now to download only on PS4 for free until May 5 at 10 pm.
About the Writer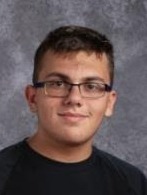 Stavros Hatzopoulos, Reporter
Stavros is a sophomore at Niles North and a writer for journalism class. His main interests include drawing, animation, movies and TV, listening to music,...