Dance Marathon organizes Apna Ghar panel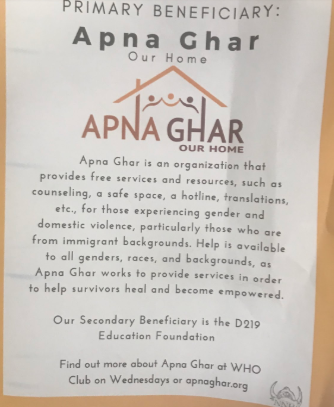 On February 12, Dance Marathon organized a Healthy Relationships panel with Apna Ghar, a local organization that deals with domestic abuse. Apna Ghar is the primary beneficiary of Dance Marathon and Who Club for this year.
The panel focused on issues of Healthy Relationships, and on Apna Ghar as an organization and what they do as an organization. There was also a panel after school with student panelists. 
Apna Ghar was created by five Asian American women in the 1970s as an idea, and became a full service in the 1990s. They offer services specifically to people who have experienced abuse in their homes. They specialize in immigrants and refugees seeing abuse.
Radhika Sharma, a manager at Apna Ghar, led all the panels. She brought up issues of gender violence, abuse that happens specifically about someone's gender, and led discussions on what Apna Ghar does and what people who are facing abuse can do. 
"The impact of gender based violence is huge in our society," she said. "We know that it has a psychological impact on those who witness the abuse, as those who are abused. We know that it costs billions of dollars in court costs, days of work lost, counseling, and medical care through the survivors. And, we know that it severely limits the freedom and the human rights of individuals who are being abused."
If you wish to support Apna Ghar you could attend a Who Club or a Dance Marathon meeting after school on Wednesdays, you can also  support them through bake sales and fundraisers. For more information on Apna Ghar, click here. 
About the Writer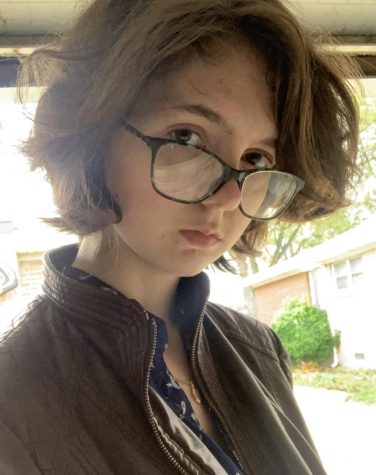 Nicole Nantz, Editor-in-Chief
Nicole Nantz is a writer and editor of the North Star News journalism team. The reason why Nicole started doing the class is so she can experiment with...