Uncut Gems: a diamond in the rough
Uncut Gems is a dramatic film directed by Josh and Benny Safdie, and is distributed by A24 Studio. The film is about a jeweller, Howie, in the diamond district of New York City and his terrible addiction to gambling. Uncut Gems is an amazing film with great acting, an amazing atmosphere, and gives a cautionary tale about gambling and the untimely cost. Even though the film was unfairly snubbed from any Oscar nominations, I still believe people should go and see it. 
 Adam Sandler gave possibly one of the best performances I have seen. How he portrays a gambler is so realistic. I saw the mother with my mother, which I tend to do with these movies, and she was in the casino business for awhile. She saw gamblers in action in their natural habitat, a life where they want more and more until all of it is gone. She was left squirming and uncomfortable after the film because of how true Sandler's performance was to an actual gambler. The film takes place in 2012 in New York City, most scenes take place in Howie's jewelry store and throughout New York City as we follow him on this crazed adventure. The cast includes the film's main character Howie (Adam Sandler), Howie's assistant Demany (Lakeith Stanfield) who brings potential buyers to the diamond district, and a buyer, Kevin Garnett (who plays himself), a basketball player who has his eyes on a certain gem Howie has. One of Howie's employees, Julia (Julia Fox), is one of the main supporting characters and has an 'interesting' relationship with Howie. Kevin Garnett gives a surprisingly great job playing himself in the film, and plays very well with the story. It does not feel like he is forced into the story. Julia Fox also gives a great performance for her debut film which is rare for actors. I only see great things for her after this film. 
The general lesson that most people will take is, 'gambling is bad.' But, it goes deeper than that. In life, some people are okay with that they have, but others want more. They want more even though they are well off, and even though they are okay they will chase the ultimate prize. It doesn't matter who they hurt, lose, or change as long as they keep on going and trying to get. That path of life is dangerous, that only leads to tragedy. 
One thing that I enjoyed about Uncut Gems, is how it felt very real. The diamond district, by its nature, is loud and quick. When I say the scene with customers coming in and Howie trying to sway them to buy some jewels and the conversations that happen in the streets of New York City simply puts you in the streets of the city. I love that about the film, it feels real, almost too real. I loved the music and how it did not limit the film but expanded it to elevate the scene. I can't really say any faults I found with the movie. This might be my personal preference, but I can't really remember anything truly wrong with the film. The only thing would be at one point the story gets slow, but it picks itself up right away. 
The scene that I loved the most was the ending, but I cannot spoil it for you, the reader. The ending and everything leading up to the ending is absolutely perfect. Don't let anyone, any website, or any reviewer ruin the ending for you. 
This movie is a hard R. If you aren't mature, don't see this movie. If you enjoy complicated characters, interesting cinematography, gripping dialogue, and an introduction to some great but not well known directors then this movie is for you. I would not recommend this to people who cannot stand loud noises, long stories, or Adam Sandler. Uncut Gems is a film that deserves more recognition than what it already has. I would give it five stars.
⭐⭐⭐⭐⭐
About the Writer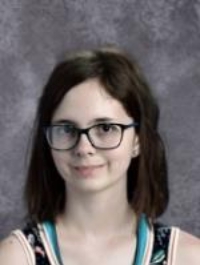 Nicole Nantz, Editor-in-Chief
Nicole Nantz is a writer and editor of the North Star News journalism team. The reason why Nicole started doing the class is so she can experiment with...