Chicago volunteer opportunities this holiday season
What better way to spend your time over the holiday season than to spread joy to those in need? This year, volunteer work is the gift you can give to your community with the following service opportunities.
Today, December 10, the Volunteer Fair will be taking place outside of the cafeteria periods 3-7. 
"This event is super special," Director of Student Activities Caroline Benjamin said. "It gives students the opportunity to meet representatives from community organizations and sign up to become a volunteer!"
This Saturday, December 14: 
Garfield Park Conservatory, 9:00 AM
Spend a Saturday working in the beautiful surroundings of this Chicago attraction. Volunteers will assist with maintenance projects, exhibit installation and breakdown, and other behind-the-scenes greenhouse tasks. With your help, the small staff will have more time to further cultivate collections and programs. Tools, supplies and training will be provided. 
Dress for the weather and in layers, as it can be very warm inside the Conservatory. (In the event of rain, volunteers will work inside.) 

Easy El access: Green Line 
Senior Breakfast Club at Armour Square: South, 9:00 AM
Prepare and serve a hearty breakfast to low-income seniors and then join them in a spirited interactive game. By bringing residents together for a warm meal and socialization, you will help build community among seniors who often feel isolated. Your participation also expands Armour Square's capacity for improving residents' overall quality of life. 
Prepare and serve breakfast for 35 seniors. 

Easy El access: Red Line 
Assist at a food pantry that serves low-income individuals affected by HIV and AIDS. After staff works with each guest to complete a personalized grocery list that is based on need and inventory, you'll "shop" the pantry to gather the items on their behalf in an environment of respect. Volunteers will also stock shelves and clean up together. 
Volunteers must wear closed-toe shoes and a shirt with sleeves (due to Vital Bridges' health code rules). 

Easy El access: Green Line
Over Winter Break:
Bingo Fun at Britton Budd: December 23, 6:30 PM
Build community by joining in a friendly (but competitive!) game of Bingo with low-income seniors. Volunteers will chat with residents, participate in the game, and encourage attendees to invite their neighbors to play. By doing so, you'll help create an atmosphere that fosters companionship and provides a fun social outlet for seniors who often live alone. 
Easy El access: Brown and Purple Lines
Hyde Park/Kenwood Food Pantry: December 28, 9:30 AM
Make an impact on hunger by serving at this pantry, which distributes emergency supplies and a choice of groceries to residents living in the surrounding area. Volunteers will assist with clients as well as organizing, packing and distributing food. Your help allows the pantry to serve its guests efficiently in a caring and respectful setting. Navigating stairs and lifting up to 15 lbs. will be required.
Volunteers to pass out bags of food to guests – 4 

Volunteers to pack up extra bags of food – 2 

Volunteers to clean up area – 6 
Women's Boutique: January 1, 10 AM-2PM 
Breakthrough services the community and those enrolled in our Support Center with apparel items that help cover basic wardrobe needs and help prepare for upcoming interviews. This volunteer opportunity is family friendly and is operated in partnership with Chicago Cares and involves working in our stockroom as well as boutique space. There is need for processing, and preparing donated items to be displayed in our Women's Boutique. Volunteers help merchandise and organize the space while establishing rapport with our program participants, creating a dignifying shopping experience. 
Easy El access: Green Line
This Winter, warm the hearts of those less fortunate with community service. For more volunteering opportunities for you, visit https://www.volunteermatch.org/! 
About the Writer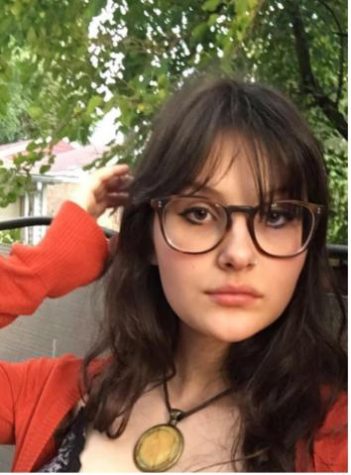 Lauren Sonnier, Reporter
Lauren Sonnier is a senior at Niles North, participating primarily in Varsity Debate and Fem Club. In her free time, she works as an intern at Response...