Reflecting back: A look into Brian Eno's creative new album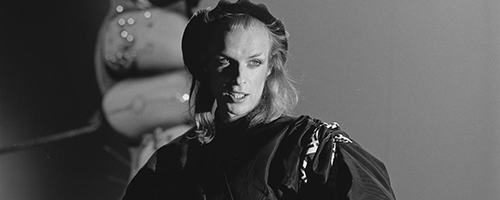 From his start with the pioneers of glam rock, Roxy Music, and moving onto a solo career in "ambient" music, Brian Eno has always been looking for new ways to express himself through music. On Jan 1, 2017, probably his most ambitious piece Reflection was released, making this his 20th studio album.
Eno started in the glam rock scene, making quick friends with artists such as Robert Fripp, guitarist of King Crimson, Kevin Ayers, of Soft Machine, and icon David Bowie. He was also a prominent member of new wave band Talking Heads.
In between his ventures with fellow musicians, Eno focused mainly on composing and recording an array of albums. Starting with his 1975 release Another Green World, Eno explored the realm of instrumental music with songs such as "Zawinul/Lava" and "Becalmed". Few in the rock scene attempted this, except for bands like Pink Floyd, and The Moody Blues.
Since then, Eno has delved deeper into the genre and even composed tracks for films such as The Lovely Bones, and the mini-series Neverwhere. Eno even explored the world of creating miniscule songs, and he would later create the six second startup sound for Windows 95. Let's just say, the rest of his music became progressively longer after that point.
Reflections consists of one song that lasts for a total of 54 minutes, and has been released digitally, on CD, on a 2 LP set, as well as with an app that is available on both iOS and Apple TV.
This, surprisingly, isn't' the first time Eno has released a song of this length, or even release one song as a complete album. He first did this in 1985 with Thursday Afternoon, and later again in 1993 on Neroli (Thinking Music Part IV).
The song begins with an echo of a variation of notes, and progressively gets more complicated as a light humming noise fades in and out at different pitches. Another vibrating tone is added in about one minute into the song, and variations of the same three types of sound surround the listener for a major portion of the album. There are absolutely no lyrics or human made sounds, but Eno still manages to introduce significant changes in the mood. The beginning is a lot more gloomy than the rest of the album; it gets more upbeat throughout.
Overall, the album is a step forward in his career, and really is a great ambiance album. I favor Eno's last two albums, The Ship and LUX, over this, as well as Small Craft On A Milk Sea. I think having the whole album in a block really takes away from my view on it, since it is really hard to notice the changes if you're not listening close enough. From a musician's standpoint, this is not exactly the "common" album, even by Eno's standard.
"I've made a lot of thinking music, but most of it I've kept for myself. Now I notice that people are using some of those earlier records in the way that I use them – as provocative spaces for thinking – so I feel more inclined to make them public," said Eno.
I highly recommend this album, and other Eno albums like LUX and Apollo, to students that find it difficult to focus while studying. It's great to accompany studying and reading with music, but with lyrics and fast beats sometimes it's more distracting than helpful. I know many students listen to Spotify's array of "studying" and "minimalism" playlists and so most have actually already heard a few of his tunes.
Reflection is now available on Spotify and other streaming services, as well as an "Excerpt" for those who want just a little taste of the album. The "Excerpt" is only about four minutes long and might appeal to other audiences. It's a great snippet of the album, but it doesn't encompass the entire mood. It's available on iTunes and the App Store, and physical copies can be purchased on his website.
Photo: Eno featured on TopPop, 1974
About the Writer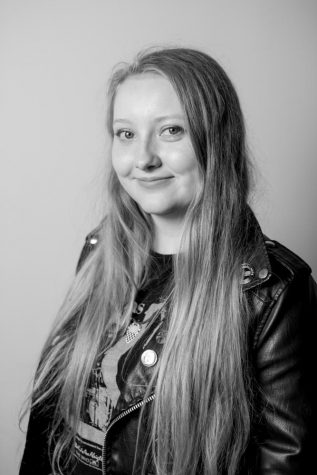 Katelin Aanerud, Editor in Chief
Kate is a senior and this is her fourth year on Northstar News. She is this year's Editor in Chief, and Feature Editor. She is involved in Viking Strings...