Diamonds in the depths of Netflix
Hang on for a minute...we're trying to find some more stories you might like.
The following list of films and documentaries are things that I've found below the surface of Netflix's extensive collection of flicks. As of January 2016, all these titles are available on their website.

Movie: Re-Animator
Genre: Horror
Release year: 1986
Director: Stuart Gordon
Actors: Jeffrey Combs, Bruce Abbott, and Barbara Crampton
This horror cult classic is a staple of the 80s, and is now available on Netflix. I'd recommend this for anyone who likes HP Lovecraft, or the Evil Dead series. Filled to the brim with guts and gore, you really can't go wrong with this horror classic. Just dim the nights are get a friend to scream along with you.


Movie: John Dies At The End
Genre: Comedy/Horror
Release year: 2012
Director: Don Coscarelli
Actors: Chase Williamson, Rob Mayes, and Paul Giamatti
Based on the novel by David Wong, this story follows two teenagers' adventures in a world that is hidden to the naked eye. When they take a drug, known as soy sauce, the partners are able to see monsters of all kinds.

Movie: It's Such A Beautiful Day
Genre: Animated Drama
Release year: 2012
Director: Don Hertzfeldt
Actors: Don Hertzfeldt
This is probably the most odd movie on this list. With a very strange stick-figure like animation style, this movie will both creep you out and ask some questions that are only appropriate for late night viewing.

Movie: Jack And The Cuckoo Clock Heart
Genre: Family
Release year: 2013
Director: Mathias Malzieu
Actors: Orlando Seale, and Samantha Barks
Though this is a kids flick, the animation is beautiful and the storyline is wonderful. The movie follows a child's life from his near deathly beginning and his sudden end. After having his heart frozen in the womb, Jack gets a clock for a heart but it's not able to stand the emotions of anger and love.

Movie: Bandslam
Genre: Comedy
Release year: 2009
Director: Todd Graff
Actors: Aly Michalka, Vanessa Hudgens, and Gaelan Connell
Great for both families or a date night, this story follows a young high school boy and his dream to win the top prize in the town's battle of the bands. This also results in him getting involved with two girls.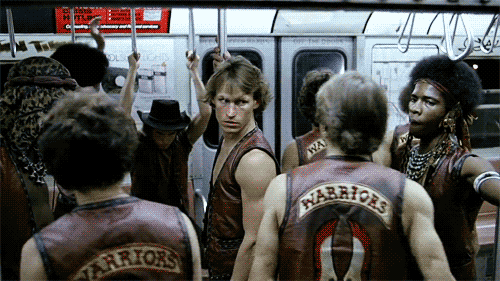 Movie: The Warriors
Genre: Action
Release year: 1979
Director: Walter Hill
Actors: Michael Beck, James Remar, and Dorsey Wright
This cult film may not be so family friendly, but it's great for a guy's night. It illustrates the journey of a gang called the Warriors as they are framed for the death of another gang leader and have to make it from the Bronxs back to their turf, COney Island.

Movie: The Crow
Genre: Cult/Horror
Release year: 1994
Director: Alex Proyas
Actors: Brandon Lee, Rochelle Davis, and Ernie Hudson
Another cult horror movie, but this one has a slight twist. Based on the comic book hero, Eric Draven his woken from the dead for one night to take revenge on the gang that killed both him and his wife. What follows is a heartwarming and deadly adventure.

Movie: A Fantastic Fear Of Everything
Genre: Indie/Comedy
Release year: 2012
Director:Crispian Mills
Actors: Simon Pegg, Amara Karan, and Clare Higgins
Simon Pegg, star of Shaun Of The Dead, is a paranoid children's author. He thinks someone is out to get him, but it's all nothing. But, that doesn't stop him from going insane and in the end it's pretty funny.

Movie: New In Town
Genre: Stand-up Comedy
Release year: 2012
Director: Ryan Polito
Actors: John Mulaney
If you've seen his other Netflix stand-up show, then this is a must see. Filled with pop culture references and jokes that will leave you in tears, this movie is best watched with a group of friend.
About the Writer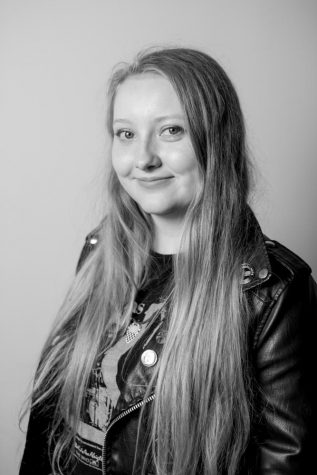 Katelin Aanerud, Editor in Chief
Kate is a senior and this is her fourth year on Northstar News. She is this year's Editor in Chief, and Feature Editor. She is involved in Viking Strings...