New features spark uproar: Tumblr updates

The website lots of teenagers have called home since 2007 has been revamped with a few new add-ons for both mobile and online in the last few weeks.
The "stacking" update was added about a month ago, and got a lot of hate from the "writing" side of tumblr. This new format removed the line between replies and added your profile picture to each layer of text and/or graphics. This also removed the opportunity to edit past replies.
On the very buggy mobile app, they now let you upload audio files from soundcloud and spotify from your phone. When you open a new audio post, it will come up with recently played songs on spotify and it also gives you the option to search. It's one of the nicer additions to the app recently.
The highly requested messaging system is also now up and running as of Nov. 10.  The official Tumblr blog announced this by posting, "This is a big launch, and it's going to take a few weeks to get it out to everyone (we need to make sure our servers can handle the weight of your discourse). If you don't have it now, you'll have it soon." Users that did get the update can still send a message to another user who doesn't have it and it will give the recipient the function.
Along with these major updates, users can now "follow" a tag and recent posts will appear on their dashboards. When using a Tumblr theme there is now the option for "related" posts that you have reblogged to pop up below the original post.
But, the real question is, did Tumblr ever need a new update in the first place?
About the Writer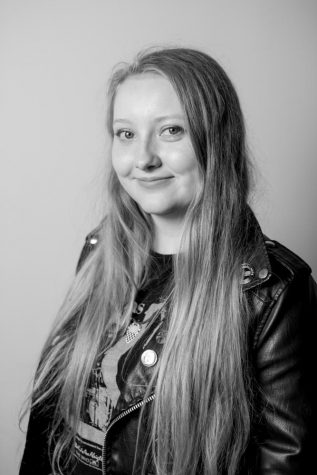 Katelin Aanerud, Editor in Chief
Kate is a senior and this is her fourth year on Northstar News. She is this year's Editor in Chief, and Feature Editor. She is involved in Viking Strings...