Best Halloween movies to end your spooky night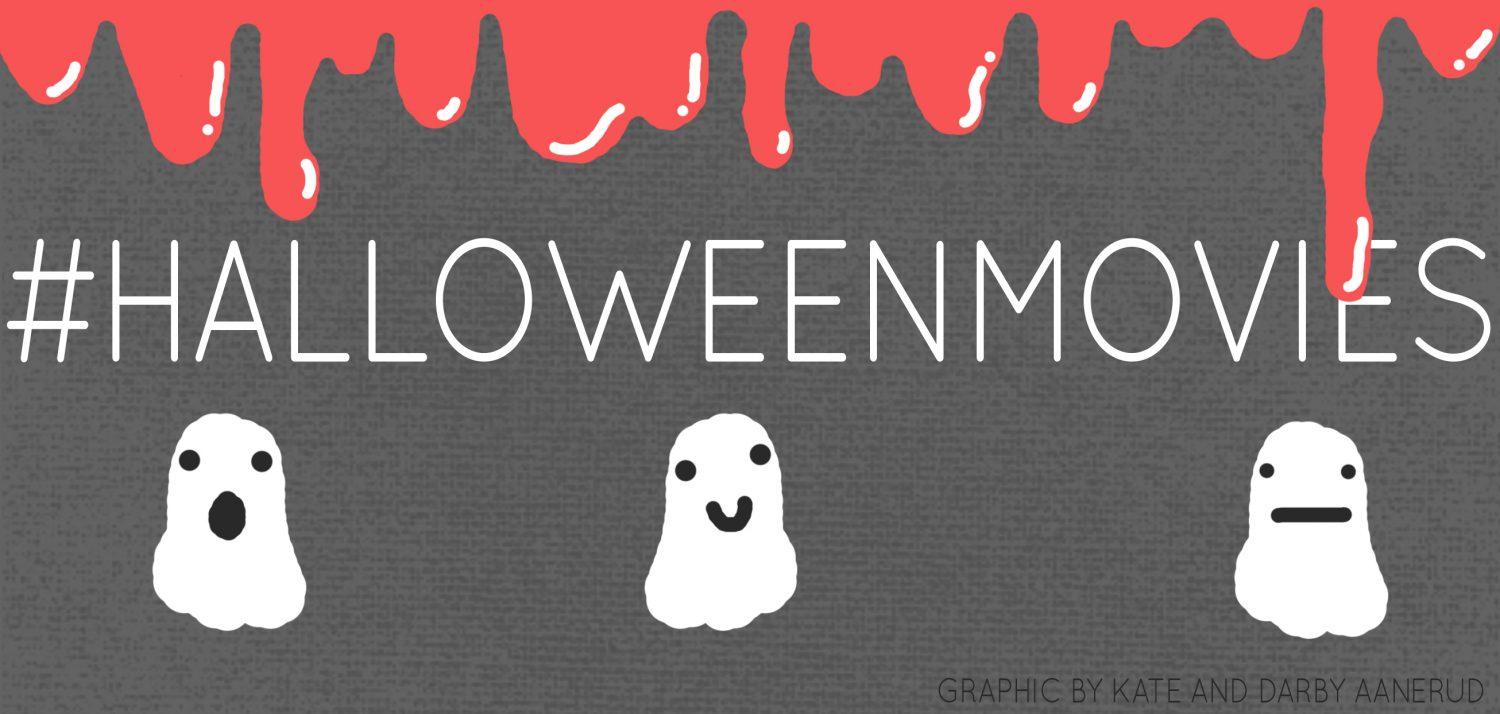 You probably have a costume ready, parties to go to, and candy set aside for trick or treaters, but what happens when everything settles down? Or if it starts to snow on Halloween? Watch a movie to end the night! Whether you're more of a gore, a slasher, or animation fan there is something for everyone on this list.
Scary Movies:
For these movies, make sure to lock the doors and windows before you turn one on. Popcorn and blankets are recommended for the following list. All of these movies are either jump-scare scary, slashers, or complex psychological thrillers. Don't turn off the lights for this frightful film binge.
Honorable Mention – 28 Days Later
Director: Danny Boyle
Writer: Alex Garland
Rated: R – Violence, Gore, Language and Nudity
Stars: Cillian Murphy, Naomie Harris, Christopher Eccleston
About a month after a zombie virus hits Europe, Jim wakes up in an abandoned hospital before exiting to find the deserted London. He soon runs into a few other survivers and the struggles begin. High in realistic gore and spinning the image of classic zombie abilities, this movie just might have you leaving the lights on at night.
Number 5 – Friday the 13th
Director: Sean S. Cunningham
Writer: Victor Miller
Rated: R – Language, brief nudity, gore
Stars: Kevin Bacon, Adrienne KIng, Betsy Palmer
We're talking about the original, not the remake! This cult-classic is the origin of Jason, or that guy with the hockey mask.  Starting with a group of camp counselors getting a camp ready for the summer and ending with gallons of blood, this movie sure doesn't make you want to go into the woods or hitchhike ever. Though this movie has plenty of suspenseful moments and the music fits every mood, it won't leave you shaking in your boots. This movie barely makes it onto this list due to lack of jump-scare scariness.
Number 4 – A Nightmare on Elm Street
Director: Wes Craven
Writer:  Wes Craven
Rated: R – Gore, language, nudity
Stars: John Saxon, Ronee Blakley, Heather Langenkamp
This is not the movie that's going to have you leaving the lights on at night, it's going to make you afraid of sleeping. When a twisted monster, the famous Freddie Kruger, can kill you in your sleep, where is it safe? You seriously don't want to fall asleep while watching this movie, especially with friends.
Number 3 – The Shining
Director: Stanley Kubrick
Writer(book): Stephen King
Rated: R – Language, brief nudity
Stars:  Jack Nicholson, Shelley Duvall, Danny Lloyd
You know those two little girls in the blue dresses covered in blood who want you to play with them? Well, yeah, this is that movie. When the Torrance family gets the job of being the caretakers for the Overlook Hotel during the winter, there doesn't seem like anything could go right. I don't know what's scarier in this movie, the music or that kid wiggling his finger! Redrum redrum.
Number 2 – The Exorcist
Director: William Friedkin
Writer: William Blatty
Rated: R – Language
Stars: Ellen Burstyn, Max von Sydow, Jason Miller
This cult-classic is on everyone's list and was probably a lot scarier to people who were more religious. We meet what seems to be the picture perfect family, but when the young daughter gets possessed heads will spin. The behavior of the young girl is certainly the scariest part of this movie. With gore and jump-scares in this movie are sure to make you keep the lights on and keep your teddy bear close.
Number 1 – Halloween
Director: John Carpenter
Writer: John Carpenter
Rated: R – Nudity, Language and heavy gore
Stars: Donald Pleasence, Jamie Lee Curtis, P. J. Soles
You know something is wrong with a kid, and that he'll probably end up being a serial killer once he kills his older sister on Halloween night at the age of 6.  After being sent to a mental hospital, he escapes,  and now 21, he seeks more blood from teenage girls everywhere. Being one of the first slasher films and the inspiration for films to follow, this is a halloween must see. No sleeping and make sure to lock up the doors and windows….Did you hear that?
"Not So Scary" Halloween Movies:
These movies are great for watching with friends before a night of trick or treating because they won't cause you to look behind your back every minute. These movies are picked based on gore factor, eeriness and cult status. Here is the count down for the top 5 "not so scary" Halloween movies.
Honorable Mention – Coraline
Director: Henry Selick
Writer (book): Neil Gaiman
Rated: PG – Slight language
Stars: Dakota Fanning, Robert Bailey Jr., Teri Hatcher
This movie deserved to be somewhere on this list because of the simple fact that it's creepy! The idea, the music, and claymation add to the fear factor of this "childrens" film. Based off the Neil Gaiman novel and directed by the same guy as The Nightmare Before Christmas, a young girl, Coraline, moves to a new house and finds a tiny door, only big enough for a child and on the other side is a place where her dull parents are perfect. How far will she go to stay with her Other Mother and Father?
Number 5 – It's the Great Pumpkin, Charlie Brown!
Director: Bill Melendez
Writer/Creator: Charles M. Schulz
Rated: G
Stars: Bill Melendez, Peter Robbins, Sally Dryer
A classic suited for all ages! No Halloween night is complete with Charlie Brown, Snoopy and all their friends. It deserves this spot because it's iconic and simple family fun.
Number 4 – Re-animator series
Director: Stuart Gordon
Writer(story): H.P. Lovecraft
Rated: R – Nudity, Language, Gore
Stars: Jeffrey Combs,  Bruce Abbott, Barbara Crampton
Based off the H.P. Lovecraft (creator of Cthulhu) this movie follows Herbert West, who seems to have found a way to reanimate the dead, and his roommate, Dan Cain, who doesn't seem too keen on the idea of dead bodies in their basement. Full of one liners and 80's special effects, this movie isn't so scary but the gore is greatly exaggerated. A must watch for any gore and cult-classic film lover!
Number 3 – Shaun of the Dead
Director:  Edgar Wright
Writer:  Simon Pegg
Rated: R – Gore, Language
Stars: Simon Pegg, Nick Frost, Kate Ashfield
Zombies, comedy, and romance, what is missing? When simple electronic salesmen, Shaun, gets caught in the middle of a zombie apocalypse with his mom, ex-girlfriend, her boyfriend, and  best friend he must chose a weapon, a vehicle, and a place to hide. Is a pub really the best choice? It deserves this spot on my list for the perfect amount of gore and cult-classic status.
Number 2 – Evil Dead series
Director: Sam Raimi
Writer: Sam Raim
Rated: R – Gore, Language, Nudity
Stars: Bruce Campbell, Richard DeManincor, Betsy Baker
Most would argue the first one is the worst in the series, which is unusual, but these over the top gorey messes is what sells this movie. Who would think that an old abandoned cabin in the middle of the woods would be a good place for college students to go for spring break? Apparently, Ash Williams and his four friends. After finding the "Book of The Dead" and reading out loud a few passages, things go terribly wrong. It's one of those movies that you're going to yell at the character about stupid things that they do, but the one liners are instantly recognisable to any horror movie lover. Groovy!
Number 1 – Night of the Living Dead
Director: George A. Romero
Writer: John A. Romero
Rated: R – Gore
Stars:  Duane Jones, Judith O'Dea, Keith Wayne
This is the zombie movie that started all zombie movies and it's considered one of the best horror films of all time. Though this movie has the eeriness of the black and white which help builds suspense, the old style special effects and makeup make this film not too scary. Of course, with a twist ending, this movie will leave viewers thinking while they hand out candy.

I hope you have found something that fits your taste in this large list of halloween movies.
Check online and at the Skokie Public Library for these titles to finish your spooky night!
About the Writer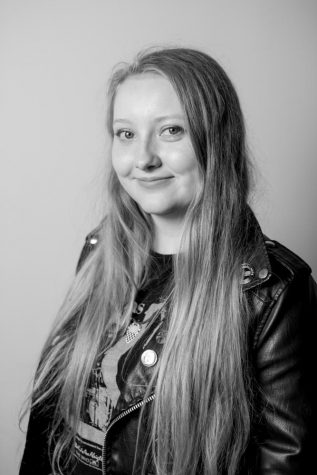 Katelin Aanerud, Editor in Chief
Kate is a senior and this is her fourth year on Northstar News. She is this year's Editor in Chief, and Feature Editor. She is involved in Viking Strings...