She Kills Monsters slayed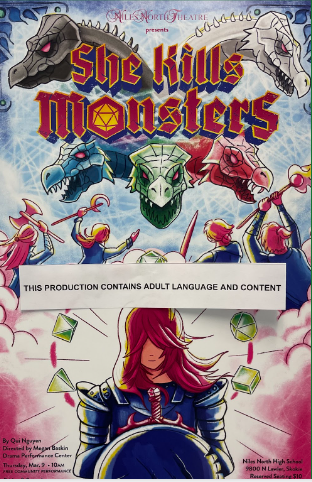 From March 9 – 11, the Niles North Theatre team presented their interpretation of the fantastical play She Kills Monsters by Qui Nguyen. Tickets were selling out fast for the play, with seats filled for every show, during and after school. Many loved the play for its fun feel, its adult comedy, and its strong messages, making the play perfect for teenagers and teachers. 
She Kills Monsters is a dramatic comedy with adult language and content taking place in Ohio, 1995. The heroine is Agnes, a school teacher in her 20s played by Ella Sorkin. In the play, she discovers a notebook from her dead sister Tilly, played by Amanda Steiner, describing a complicated made-up world of wizards, elves and the like; it's a Dungeons & Dragons (DnD) campaign. With the help of her new and nerdy friend Chuck, played by Andrew Feingold-Fisher, she discovers who her teenage sister once was and learns to accept Tilly regarding her interests, personality, and sexuality.
Storywise, the play tells an incredible, well-made one that deals with sensitive topics either comically or seriously, however, the situation sees fit. It more specifically highlights the bullying and harassment that nerds, queer people, and more broadly teenagers constantly receive. Though Agnes is the main character, Tilly (fantasized as "Tilly the Paladin" ) indirectly shows Agnes how she perceives the people in her life. All the people Tilly likes are part of her "party" or fighting team and all those she doesn't like are enemies that Agnes is forced to fight throughout the play. These villains help Agnes understand her sister's struggles as the story progresses.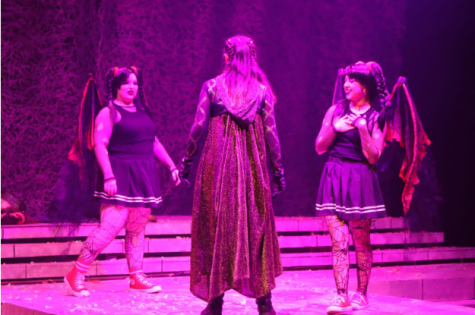 The actors and crew members did a fantastic job of recreating the play with the limited sources and resources available. The cast did a great job of playing the roles of the characters, and nearly every statement (and sometimes sound) was performed with genuine feeling as if they felt and believed what they expressed on stage. The villains did well with being dislikable, insensitive, and overpowering, and the supporting characters were convincingly helpful and determined. More broadly, all characters helped teach the audience about the world of DnD and what it may mean to a geeky teen like Tilly. The average audience member is both taught of and brought into the fantasy world of DnD, while DnD lovers are satisfied with the play's accuracy and depiction of said fantasy world. The play is fun, faithful, and fantastical.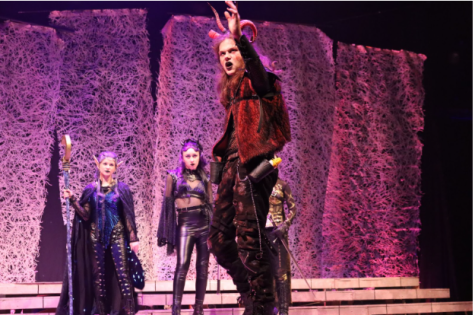 "I think [Niles North] portrays [Dungeons & Dragons] pretty accurately," freshman Dungeons & Dragons club member and Dungeon Master Dominic Robert Barrett said. "[It's portrayed] in a way that if you know the game and you know how to play it, it's sort of like, 'Oh yeah, I know that reference and I know what they mean.' And even if you've never heard of the game it's still very fun to watch. I think [Niles North handled it] pretty well. There are a bunch of Dungeons & Dragons performances…but it's mainly just, like, within the world of DnD, and [She Kills Monsters] adds what it's like for the people outside of the game and what their experiences are."
The play's posters around the school had been advertised as containing adult language and content, and this was not done without story-driven reason. This adultness played a crucial part in delivering messages about sexuality and life struggles. Though not necessarily "school appropriate" in some regards, it, by all means, is excusable for what it brings to the tabletop.
Aside from general comedy and double-entendres, it's also used seriously; it both portrays the status quo of the play's time (1995) and shows how unaccepting it was of nerds and queer individuals. It tells the struggles that those people experience, specifically through pressure, sexual harassment, and even derogatory terms like "lesbo" for a lesbian woman. Tilly created her fantasy world to slay those she didn't like, using it as an escape from reality, though her representations of people she didn't like are still faithfully rude and handled seriously. Even Agnes' unintentionally made name in the DnD campaign, "Agness the Asshatted" is used as a mirror to Tilly and her misunderstood life. Both sisters enter the fantasy world unhappy with what they are dealing with and what they must have to do, only being able to find happiness by completing the game and coming to terms with who they are.
"I think we all definitely loved performing and doing the tech for this show; it's such a fun show," Niles North Theatre actor Olivia Russell said. "There's so much range of emotion in the show…I really love the themes of the play. It's really heartfelt." Russell would go on to explain that many laughed at the homophobia expressed by the show's bullies (one of which she played), and that was most likely out of awkwardness and natural surprise.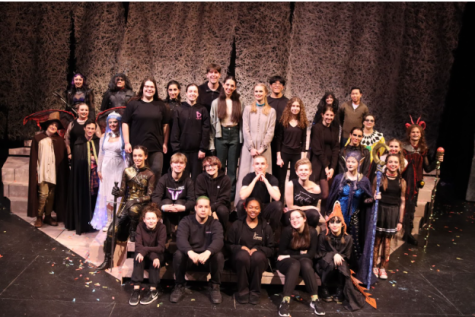 The play, though not in the hands of the school, was very faithful and accurate to the imaginative world of DnD, satisfying many fans and players. 
"I think they [the actors and crew] did a very good job of representing sort of what the experience of what playing Dungeons & Dragons is like but also why people play," said Dungeons & Dragons Club sponsor Sara Derdiger. "The gameplay in the play I actually thought was pretty accurate. I think everyone seemed to really enjoy it. There was a lot of laughter and clapping in the audience, some interactive moments; it was a lot of fun. You don't [even] have to know about [Dungeons & Dragons] to enjoy [the play]."
In short, She Kills Monsters is a play that anybody can enjoy, nerd or not. Its deep messages of identity suppression and reality escapism give the otherwise silly play meaning and teenage relatability. As for Niles North's interpretation, the play is performed spectacularly, with actors enjoying their time on stage and crew members working hard to exemplify and/or divert the audience's attention. Not everything can be mentioned in the comedy, acting, stage work, and fun of the play, but it was all experienced with genuine ecstasy. In the end, everyone feels satisfied with what the play is and what it stands for, with nearly everyone finding some kind of relatability to the characters. This brings great hope for what may come in Niles North Theatre's future. If productions like this continue, even those with adultness, then there's nothing to expect except pure indulgence.
Leave a Comment
About the Contributor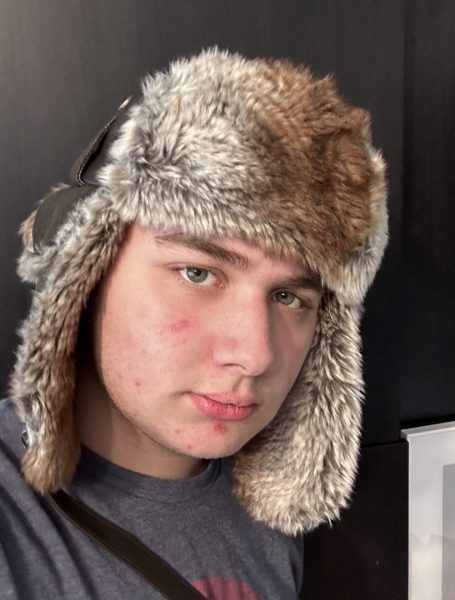 James R Prizant, Asst. People Editor
James "Jimmy" Ryan Prizant is a junior at Niles North. In his free time he enjoys bowling, scrolling and chatting through socials, and listening to 80s...