Kanye's list of problems grows as brands take action against him
With many popular brands taking action against Ye's recent antisemetic comments, his professional world seems to be quickly imploding, with many wondering what will happen next.
The prominent singer and songwriter, otherwise known by his former name of Kanye West, is in the midst of much turmoil related to his recent statements regarding Jews, George Floyd's death, and wearing a "White Lives Matter" shirt a few weeks ago together with a conservative commentator. And both famous brands are not wasting their time canceling him.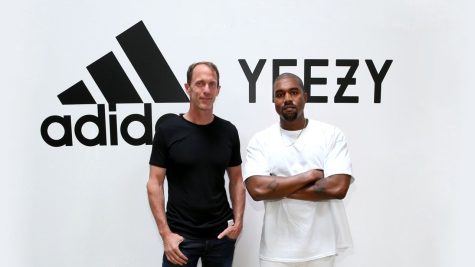 The major clothing announcement about Ye came on October 26, with Adidas announcing that it will be terminating its partnership with the rapper. This serves a major blow to the clothing company which is set to lose $246 million in its fourth quarter sales and much more beyond  that. According to CNN, Adidas will no longer have the rights to sell popular Yeezy products whose rights are owned by Ye.
Other famous companies are also following Adidas's example, with Gap, Balenciaga, JP Morgan Chase, TJ Maxx, Marshalls, Home Goods, Foot Locker, Peloton, and others all breaking ties with Ye. They are all obviously losing much money, but this only demonstrates the level of harm that Ye's recent comments and actions are having on people. To read more about his specific actions in detail, be sure to check out Managing Editor Aiden Stanciu's story from October 18.
And new brands are not looking to be associated with Ye. After the singer reportedly showed up at Skechers unannounced, possibly looking to strike a deal with the company, he was promptly escorted out by Skechers executives who seemingly weren't too pleased with the idea. This even led to the national comedy show SNL to join in on the drama, poking fun at Ye and his business problems.
All of this comes on the footsteps of George Floyd's family suing Ye for his comments about Floyd's death on the podcast Drink Champs, where Ye told fellow rapper N.O.R.E and DJ EFN that "it wasn't Chauvin [George Floyd's killer] who caused Floyd's death, but that he died from fentanyl use" (NPR). After being dropped by so many popular brands, Ye has tried to apologize to Floyd's family about his remarks, but it doesn't seem that that will be doing him any good.
Ye's own private school, Donda Academy, may perhaps shut down. Its teachers are quitting in protest of the school's owner's actions and a letter was sent out by the principal explaining that the school will shut down for the rest of the academic year. However, an email sent out later by a parent said the opposite, and the situation is still being investigated.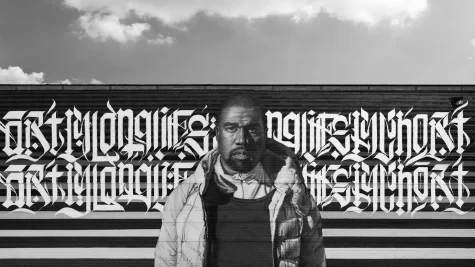 Our own local city of Chicago is also showing retaliation against Ye and his antisemetic comments. A mural of Ye featured on a building wall in the West Loop was painted over by its artist, Jason M. Peterson. It's yet another way in which individuals are voicing their disapproval of Ye's damaging rhetoric, and an important reminder that standing up to hate is something that everyone can do, whatever form that may take.
Overall, the response to Ye's vile comments has been extraordinary, whether that be large corporations canceling him or small artists voicing their opinions through art. Hopefully, this collective American response to Ye won't stop and will continue to lower the amount of hate speech in the world today.
Leave a Comment
About the Contributor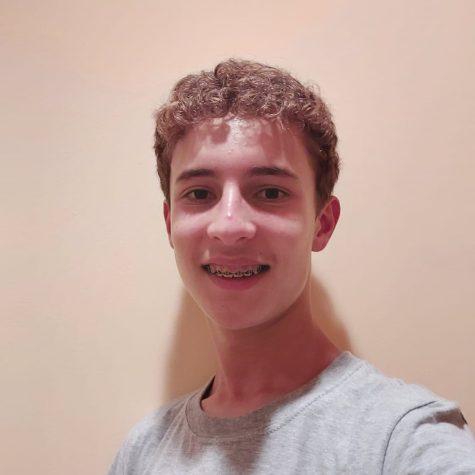 Yoni Soloveychik, Asst. People Editor
Yoni Soloveychik is a sophomore at Niles North. This is his second year writing for NSN and he likes a lot of different things.